Fine Art José Amin gains prominence on the national visual arts scene.
Doctor José Amin, graduated since 1974 from the Federal University of Mato Grosso do Sul – MS, was born in Três Lagoas – SP. Doctor José Amin is a member of the Medicine of Mato Grosso do Sul Academy and President Director of the Museum of History of Medicine of Grosso do Sul. He started your work in the visual arts in 1988. Currently, he divides his activities between brushes and medicine in the capital of Campo Grande, where he maintains his atelier consolidated in the state of Mato Grosso do Sul.
His paintings are spread across the Capital Sul-Mato-
Grossense
, especially in medical offices. In this new phase, it seeks to conquer the Brazilian plastic arts market, through a partnership with the São Paulo gallery.
The artist José Amin is a born contemporary visionary with a broad vision for the future of art, investing his productions in textured works with vibrant colors that are not only present on his canvases, also producing NFTs and 3D objects.
With accessibility on the national and international scene, the plastic artist became the most active artist at Galeria Marcelo Neves. And, he has just presented his work for the 2nd time at Shopping Parque da
Cidade
in São Paulo, in the 2nd Edition of the Todos Juntos
na
Arte show, curated by Rosita
Cavenaghi
, with his work being sold almost instantly as it permeated the show's environment. With an informal product, with no intention of seeking forms with the outside world, his work is the result of the inner expression of painting through painting, composition and spontaneous forms.
The possibility of transmuting the work arose at the invitation of Marcelo Neves Art Gallery, for which Amin is an exclusive artist. The artist is looking for new projects with his work, this time in 3D, which is still in the production phase. I send the painted canvases to the gallery in São Paulo and they develop the project to fix these canvases on several different supports, such as cubes or mobiles, that is, in a three-dimensional format", he explains.
Thursday, October 27, 2022


8:30 a.m. to 10:30 a.m.

(Eastern Time - U.S. and Canada)

The Chamber, in partnership with Fundação Abrinq, is hosting a breakfast seminar on "Brazil's Economic Prospects: Sustainability Challenges and Opportunities." Our panel will present an overview of economic and social indicators related to Brazil's Sustainable Development Goals (SDGs) proposed by the United Nations' 2030 Agenda for Sustainable Development.

Join us to discuss current challenges and opportunities.

Agenda


8:30 a.m. - 9:00 a.m. - Registration, Breakfast, and Networking


9:00 a.m. - 10:30 a.m. - Panel Discussion and Q&A

Synésio Batista da Costa, President, Fundação ABRINQ


Victor Graça, Executive Director, Fundação ABRINQ

Click here to view the speaker bios.

Registration Information:

In-Person


Members: Free
Non-Members: $25
Dear Members and Supporters:
We would like to update you on recent management changes at the Chamber.
At the end of this month, John Welch will depart the Chamber, after a three-year tenure as Executive Director, to relocate to Florida. Building upon a successful past, John has led the Chamber in consolidating its position as the primary business interface between Brazil and the United States. He has applied his extensive experience as a Brazil / Latin America economist and his wealth of knowledge as a former Director (2006-08) and a longtime Chamber member to further the Chamber's mission.
We thank John for his outstanding contributions to the Chamber, especially while navigating the challenges imposed by the global health pandemic. John's efforts to expand upon the Chamber's programming and formats and establish valuable new partnerships – all while prioritizing the health and safety of the Chamber community – are widely recognized and appreciated.
We also thank the Chamber staff for their contributions and for the continuity they will bring during this transition. While we evaluate next steps related to the Executive Director vacancy, Fernanda Cataldi, together with team members Tatiana Engle, Roger Landau, and Laura Palescandolo, will be in charge of the office and related activities. Our team remains committed to you and to furthering the relationship between our two great nations.
Sincerely,
Simoni Morato, President & Chairperson of the Board
Brazilian-American Chamber of Commerce, Inc.
Brazilian-American Chamber of Commerce, Inc.

485 Madison Avenue, Suite 401

New York, NY 10022
(212) 751-4691

Hello Sula,
The application for FoodFutureCo Cohort 10 is closing on October 24th.
Apply today to get financing, mentorship, and growth for your company!
FoodFutureCo is the first and leading global scale-up accelerator in food, agriculture, social, and environmental entrepreneurship. FFC has gone through 9 successful programs, with cohorts comprising 35 portfolio companies in total, and supporting 2,000+ local farms around the world.
Be part of social entrepreneurs committed to changing the future of food through scalable, sustainable, and impactful solutions!

Get Involved as a Mentor or Evaluator!
Are you passionate about the global food movement? Would you like to take part in shaping the food and agriculture industry by mentoring our innovators, leaders, and gamechangers? Join us in the coming FoodFutureCo Accelerator Program Cohort 10 as a mentor or evaluator and work closely with our core team and advisor community!
Know a company that would be a good fit for the FFC Accelerator?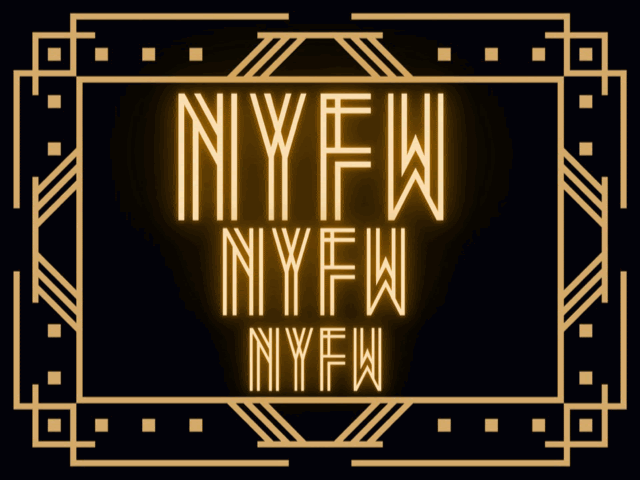 Do not miss the event of the season! NYFW X The Society Feb 23 is going to be the talk of the season! Get your tickets today to be apart of an epic one of a kind fashion event!
Do you want to showcase your brand on the largest Fashion platform with the highest quality? Do you want to join our Marketplace where you can sell YOUR products to millions of fashion lovers monthly? Then join our Society TODAY! Spaces are very limited.
NEXT STOPS: February NYFW + LAFW
Krissy King the Label + Homespun Heart Coming to NYFW
February 11, 2022 | 8:30 PM
Krissy King the Label + Homespun Heart Props are bringing some NEW "Angels" to Town and YOU won't want to miss it! Get your tickets now to their highly exclusive show!
Very Limited Designer Spots Remaining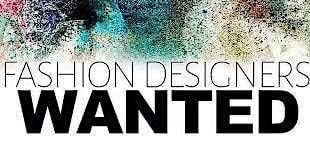 Contact us today to become a part of The Society. Showcase your brand at shows across the world, gain access to sell your products on our online marketplace, and be seen by a variety of press and media publications. Elevate your brand with The Society Today!
Join Us At All Future Stops!

FRIDAY, DECEMBER 2, 2022

6:30 to 9:30 p.m.

(Eastern Time U.S. and Canada)

Early-bird Individual Registration

---


Sponsorship Information

Platinum: $5,000

Gold: $3,000

Every donor, contributor, and sponsor will be recognized on the event page of the Chamber's website, in the event program, and on the large screen during the event.



For additional information please contact us at 212-751-4691 or send an email to

info@brazilcham.com



Please forward this notice to your colleagues and business
associates.



Thank you for your support!

Please disregard this message if you have already registered.