Hello Sula,
This is your last chance to apply at the FoodFutureCo Cohort 10 Accelerator Program. Don't miss the opportunity to get financing, mentorship, and growth for your company!
FoodFutureCo is the first and leading global scale-up accelerator in food, agriculture, social, and environmental entrepreneurship. FFC has gone through 9 successful programs, with cohorts comprising 35 portfolio companies in total, and supporting 2,000+ local farms around the world.
Be part of social entrepreneurs committed to changing the future of food through scalable, sustainable, and impactful solutions!

Get Involved as a Mentor or Evaluator!
Are you passionate about the global food movement? Would you like to take part in shaping the food and agriculture industry by mentoring our innovators, leaders, and gamechangers? Join us in the coming FoodFutureCo Accelerator Program Cohort 10 as a mentor or evaluator and work closely with our core team and advisor community!
Know a company that would be a good fit for the FFC Accelerator?
B

Limited Designer Spots Available For 2023 Dates!
NYFW, Paris Fashion Week, LAFW, Miami Swim Week, and London Fashion Week are on our schedule for next year! Contact us today for further information on how to show with The Society in 2023!!
DO NOT Miss Your Chance To Witness Fashion Magic!
Tickets for NYFW and LAFW are selling quick! Click the graphics below to get tickets today!!
See Krissy King The Label X Homespun Heart in NYFW and LAFW!!
Krissy King the label is an inclusive Swim Brand featuring trendy designs! Krissy King partners with homespun heart props to create unique, fun runway shows across the country!! The mix of fashion, top music, incredible wings, and top models make for a show you do not want to miss!! Get your tickets to our Saturday, February 11, 2022 show, before they sell out, to experience an epic show!!!!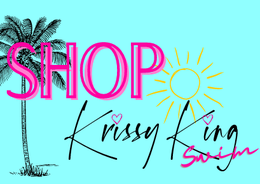 Join Us At All Future Stops!

Tonight, I'll take the debate stage. But my opponent won't be there.

Last week, we learned that Rand Paul has declined to debate me. He won't defend his record or make his case to the people of Kentucky that he deserves reelection.

Instead, he's hoping he can skate by on the fact that he's an incumbent and doesn't need to defend his record. But that's all changing. A Democrat won the Governorship in 2019, and I'll do the same this November.

Here's the bottom line: Kentucky, I will always show up for you. But can Rand Paul say the same?

He is using the people of Kentucky. So let's send him a message that we won't be taken for granted. Split a donation of $20 or more between my campaign and The Collective PAC before I take the debate stage to help me DEFEAT Rand Paul this November.
If you've stored your payment information with ActBlue Express, your donation will be processed immediately and split evenly between Charles Booker and The Collective PAC.
The Commonwealth of Kentucky deserves so much better than Rand Paul. So tonight, I'll make my case to the people of Kentucky, whether my opponent is there to defend himself or not.

Thanks for your support,

Charles Booker
---
The Collective PAC is strategically focused on creating a truly equitable democracy where our nation's local, state and federal governments have diverse and talented elected leadership and Black people are fully represented in positions of power to create the policies necessary to progress our communities forward. Since our inception in 2016, we have helped 110 candidates win general elections at the local, state and federal levels. We strive to support the next wave of progressive and unapologetic Black candidates who will usher in a sea of change in our political system while helping America fulfill its promise of democracy by creating a government that will truly be for the people and of the people.
To Donate by Check: PO Box 15320, DC 20003
Paid for by the Collective PAC; not authorized by any candidate or candidate's committee.
We'll make this fast:

FIRST: Since SCOTUS overturned Roe, nearly a dozen states have totally banned abortion – and over a dozen more GOP-controlled states are racing to join them.

THEN: President Biden issued his most DIRE warning yet, calling on grassroots Democrats everywhere because "in just weeks and months, more than half of America will have banned abortion if we don't win in this off-year election."

NOW: Democrats are jumping into action and grassroots donations have been pouring in ever since! Take a look for yourself:

Now it's your turn. We're calling on EVERY grassroots supporter to take advantage of our End-of-Quarter 5X-MATCH extension to elect state Democrats! So please, chip in now to keep building Democratic momentum and have 5X the impact with every dollar you give through midnight >>

If you've stored your payment information with ActBlue Express, your donation will process immediately.

Grassroots donors like you are our only means of countering extremist Republican abortion bans, and we want to make sure you can own a piece of that movement. So we've pulled your supporter record:




Giving state Democratic candidates the resources they need to WIN – to defeat extremist anti-choice Republicans and hold them accountable at the ballot box – is one of the most impactful ways to protect reproductive freedom and protect the right to choose.

We need your support to make that happen. Keep the grassroots support POURING in by donating a 5X-impact gift today to help us fight back >>

Thanks for all your support,

DLCC Team

5X-MATCH: DONATE >>






Friend: For years, as president of Planned Parenthood, I witnessed extreme Republicans gain power and pass laws to control women's bodies.

I witnessed Republican-led states pass draconian abortion restrictions and horrific bans, like in my home state of Texas.

I witnessed a deranged president appoint three conservative ideologues to the U.S. Supreme Court who just months ago overturned Roe v. Wade.

Now I refuse to witness anti-choice extremists take control of the Senate and pass a national abortion ban, but if my friend Catherine Cortez Masto (D) loses in Nevada, that's exactly what will happen.

With Catherine facing over $50 million in attack ads from Mitch McConnell and his allies, and polling showing her 1 point behind, I need to ask: Will you make a contribution of $5 to help Catherine pull ahead, protect our Democratic majority and save our reproductive rights? This is the most important Senate race in the country, so your grassroots support is urgently needed.

If you've saved payment information with ActBlue Express, your donation will go through immediately:

Thank you,

Cecile Richards




I have nowhere else to turn, friend.

My midnight fundraising deadline is just HOURS away, and our Democratic Senate majority depends on me staying on track with every single grassroots goal – but I'm falling just short. Now, The Hill is reporting that my race in Nevada could cost Democrats our Senate majority.

This is the LAST month before the election, and Mitch McConnell's super PAC BLINDSIDED me with $23 million in attack ads. With polls showing me 1 point behind, reaching tonight's goal is our only hope to fight back and win.

This is the last call, friend, and I cannot afford to fall short. Will you please split a donation of $5 between my campaign and Jacky Rosen's to counter these attack ads and save our Senate majority?

If you've saved payment information with ActBlue Express, your donation will go through immediately and be split between Catherine Cortez Masto and Jacky Rosen:

Thank you so much for coming through at one of the most urgent moments of our race.

¡La lucha sigue! The fight continues!

Catherine








-=-=-