Our NYFW show is going to be EPIC at 508 W 37th St, New York, NY 10018! Do not miss your opportunity to be part of something great!! Click the graphic above to purchase your tickets!
Our designer spots are full for NYFW September 22 but we still have limited spots available for NYFW FEB 23 and LAFW MAR 23!! Register below for more information on how to show with The Society!
Get Your Tickets to our First NYFW in The House of Mirrors!!
Click the graphic above to purchase your tickets NOW!!!
Fall 22 Fashion Trends to Inspire Your NYFW Look!!
Click The Graphics above to read about fall's hottest trends!
Join Us At All Future Stops!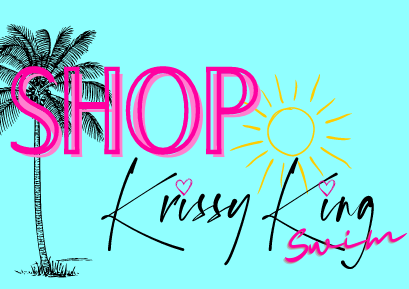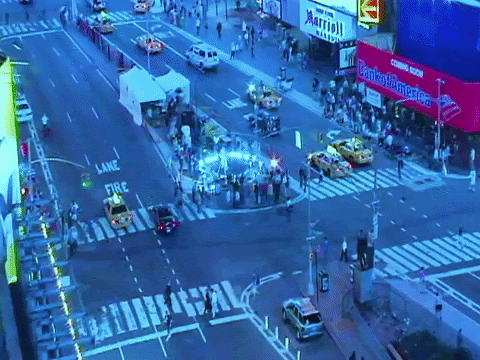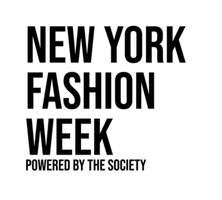 ---
The Collective PAC is strategically focused on creating a truly equitable democracy where our nation's local, state and federal governments have diverse and talented elected leadership and Black people are fully represented in positions of power to create the policies necessary to progress our communities forward. Since our inception in 2016, we have helped 110 candidates win general elections at the local, state and federal levels. We strive to support the next wave of progressive and unapologetic Black candidates who will usher in a sea of change in our political system while helping America fulfill its promise of democracy by creating a government that will truly be for the people and of the people.
To Donate by Check: PO Box 15320, DC 20003
Paid for by the Collective PAC; not authorized by any candidate or candidate's committee.
Click here to unsubscribe from the Collective PAC's email list.
Outrage doesn't even begin to describe what we're feeling right now. The Supreme Court overturned Roe v. Wade – and if that wasn't bad enough, they hinted they wouldn't stop with abortion rights:

In a concurring opinion, Clarence Thomas wrote that the Supreme Court should reconsider the rulings that protect contraception, same-sex relationships, and marriage equality next.

If that happens, these rights – just like abortion – will be up for state legislatures to decide. That makes it even more urgent that we come together now to invest in organizing, messaging, and mobilization work that's key to helping Democrats win at the state level.

Will you rush a gift now to help elect state Democrats who will protect our rights in statehouses across the country? A generous group of donors is matching every gift 3x, making your $7 gift have the impact of $21, so there's never been a better time to maximize your impact >>

If you've stored your payment information with ActBlue Express, your donation will process immediately.

When we elect Democratic majorities in the states, they take action to protect abortion rights – in fact, that's already happened in 16 Democratic-controlled states and D.C.!

We can make this a reality in even more states and protect the right to contraception, gay marriage, and more – but it's going to take all of us coming together to focus our efforts on winning state legislative races nationwide, races that Democrats have historically overlooked.

You can recommit to building Democratic power where we need it the most – in the states – by chipping in $7 right now. At a time when Congress and the courts are failing us, your gift will have 3x the impact towards protecting our rights in states across the country.

It's easy to despair in moments like these, but we're not powerless. Together, we can turn the tide on Republicans' decades-long scheme to control our health and rights and put our country back on the track of progress.

Let's go,
DLCC Team




3X-MATCH: DONATE >>




In a moment, I'm going to ask you to chip in $7 to help elect Democrats to state legislatures this fall. But first, let me explain why your support right now matters most:

Right now, we're laying the foundation for Democratic wins in statehouses across the country – organizing winning campaigns, making key investments, and supporting voter mobilization efforts. But we're running out of time.

The GOP has spent decades investing in state legislatures, while Democrats have faced some tough losses at the state level – we need the full strength of our grassroots movement to help us rise to the challenge, and that starts with hitting our end-of-month fundraising goal.

But here's the good news – we have some help. A group of generous donors have agreed to TRIPLE-MATCH every donation made to our movement through July 31st. Every dollar you invest in our movement will have TRIPLE the impact today.

But we need grassroots Democrats from your area to step up now to help us stay on track to hit our goal. Please will you rush a 3x-matched gift of $7 ($21 impact!) to help us hit our end-of-month goal and elect state Democrats across the country?

If you've stored your payment information with ActBlue Express, your donation will process immediately.

These fundraising deadlines may seem arbitrary, but I promise you they're anything but – the funds we raise each month directly impact how much we're able to accomplish on the ground, and what resources we're able to commit to key target states.

State legislative races are determined by close margins, so every single dollar matters. Even a gift of just $7 could turn the tide in favor of state Democrats – and for a limited time, it'll have three times the impact.

I've seen the transformative power of grassroots voters in state-level races – and I know that if committed Democrats like you are willing to take ownership of this fight and invest in our grassroots movement today, we can defeat state Republicans in this year's midterm elections, together.

So please – will you be one of the grassroots Democrats we need from your area to chip in $7 right now to help us hit our critical end-of-month goal? Your donation will have 3X THE IMPACT to defeat state Republicans >>

Together,

Jessica Post
President, Democratic Legislative Campaign Committee

P.S. I've spent my career sounding the alarm about the importance of Democratic leadership in state legislatures – unfortunately, it took the Supreme Court overturning Roe v. Wade for the nation to pay attention. Now, the stakes are higher than ever – and what we accomplish this November could define voting rights, abortion access, and more across dozens of states. Please, make a 3x-matched donation to help us elect Democrats to statehouses across the country.

3X-MATCH: DONATE »