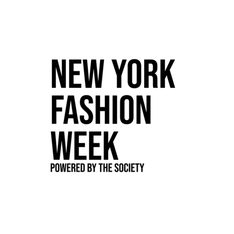 Pre-Sale Tickets Are SOLD OUT In All Cities!!
Fashion week tickets are the perfect gift this holiday season! Give your fashionista the gift of a lifetime!
See The Sky Eagle Collection in NYFW!
See S

eductive Byam At LAFW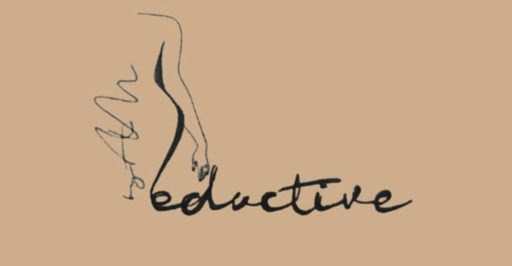 See Voglia Swimwear at Miami Fashion Week

Need Holiday Outfit Inspiration?
Check out this article for some trendy ideas!!
Join Us At All Future Stops!

Agritalks - Green Finance in Brazil: New Developments and Opportunities
The Consulate General of Brazil in New York would like to invite you to the in-person event "AgriTalks – Green Finance in Brazil: New Developments and Opportunities", where Brazilian government officials and representatives of the private sector from both Brazil and the U.S. will discuss the current state, perspectives and opportunities for the green finance market in Brazil.

The seminar will take place at the Consulate General of Brazil (225 E 41st street, New York, NY) on November 17th, from 9:00 a.m. to 1:00 p.m. There will be a Q&A session, in addition to a coffee break and a reception at the end of the event.



Sincerely,
Ambassador Maria Nazareth Farani Azevêdo
Consul General of Brazil in New York



"Agriltalks - Green Finance in Brazil: new developments and opportunities"
Date: November 17th 2022
Time: 9:00 a.m. – 1:00 p.m. (EST)
Venue: Consulate General of Brazil in New York
Address: 225 East 41st Street, New York, NY 10017
A Brazilian-American Chamber of Commerce (BACCF) & Choaib, Paiva e Justo Advogados Associados
lhe convidam para um workshop sobre:
Perspectivas e desafios do próximo governo Lula no âmbito fiscal
Composição do parlamento brasileiro após a eleição

Reforma Tributária

Projetos já em andamento no Congresso

Imposto sobre dividendos

Imposto sobre a fortuna

Tributação de operações no exterior

Isenção de impostos para investimentos em títulos privados no Brasil
*This event will be conducted in Portuguese
Quarta-feira, 9 de novembro de 2022
Brazilian-American Chamber of Commerce of Florida | P.O. Box 310038, Miami, FL 33231



Thursday, November 3, 2022

09:00 a.m. – 10:30 a.m.
(Eastern Time - U.S. and Canada)

WEBINAR

With the best information on their borrowers, banks are crucial in supporting other markets, namely bond and stock markets, where investors are not privy to informational advantages. The same is true for direct electronic lending – or open banking.

For several reasons, including a history of inflation, Brazilian banks not only have informational advantages, but also have developed systems where transaction clearance is quick and seamless. Add to this the recent creation of positive credit histories for borrowers and the result is Brazil moving to the forefront of open banking.

Please join us for a webinar that brings together specialists on the vanguard of developments in open banking.

Moderator
John H. Welch, CEO-Founder, Research for Emerging Markets (REM), Inc.


Speakers


João André C. M. Pereira

, Head of the Financial System Regulation Department (Denor), Central Bank of Brazil

Raquel Ferrari

, Manager, Banco do Brasil

Gustavo Tayar, Partner, McKinsey and Associates


Registration Information



Members: Free

Non-members: $25

Webinar information will be provided to registrants once registration has been completed.
Brazilian-American Chamber of Commerce, Inc. | 485 Madison Avenue, Suite 401, New York, NY 10022 | (212) 751-4691

Thursday, November 3, 2022

09:00 a.m. – 10:30 a.m.
(Eastern Time - U.S. and Canada)

WEBINAR

With the best information on their borrowers, banks are crucial in supporting other markets, namely bond and stock markets, where investors are not privy to informational advantages. The same is true for direct electronic lending – or open banking.

For several reasons, including a history of inflation, Brazilian banks not only have informational advantages, but also have developed systems where transaction clearance is quick and seamless. Add to this the recent creation of positive credit histories for borrowers and the result is Brazil moving to the forefront of open banking.

Please join us for a webinar that brings together specialists on the vanguard of developments in open banking.

Moderator
John H. Welch, CEO-Founder, Research for Emerging Markets (REM), Inc.


Speakers


João André C. M. Pereira

, Head of the Financial System Regulation Department (Denor), Central Bank of Brazil

Raquel Ferrari

, Manager, Banco do Brasil

Gustavo Tayar, Partner, McKinsey and Associates


Registration Information



Members: Free

Non-members: $25

Webinar information will be provided to registrants once registration has been completed.

Brazilian-American Chamber of Commerce, Inc. | 485 Madison Avenue, Suite 401, New York, NY 10022 | (212) 751-4691




The Brazilian-American Chamber of Commerce of Florida cordially invites you to join us for the BACCF 2022 CEO Series




U.S Real Estate Market Updates

Founder & CEO, Conti Capital







U.S Real Estate Market Updates

The U.S Multifamily Market

CONTI Capital




Brought to you by FedEx Express Latin America and Caribbean




Light Lunch will be served




1200 Brickell Avenue, Suite 300







Brazilian-American Chamber of Commerce of Florida | P.O. Box 310038, Miami, FL 33231