Iracemápolis celebrates commendation in tribute to the Bicentennial of Brazil through the World Academy of Letters of Humanity.
On October 25th, in Iracemápolis - SP, there was a night of tributes celebrating the 200th anniversary of the Bicentennial of Brazil at the charming PUB Secret Garden.
The event was fully promoted by Dr.Camilo Martins and Barão Ednei Pereira - President of the Section of the World Academy of Letters of Humanity - AMLH in the Section of Iracemápolis - SP.
Barão Ednei have dedicated themselves to culture, arts and literature with a vast curriculum in the academic area and royal institutions, having many noble and honorary titles. Dom Arquiduque Bachelor of Laws directed an exciting evening with several Brazilian personalities.
The tributes paid at the event were for outstanding professionals who contribute to promoting culture and business exchange in Brazil. An impeccable event making for a joyful evening with drinks from Scottish Chef Andrew Kinniburgh, owner of the local space.
Iracemápolis has its first World Academy of Letters of Humanity and brought together secretaries of Industry and Commerce, authorities. cultural managers and health professionals, bringing the exchange of cultural and literary experiences in order to vitalize the legacy for future generations.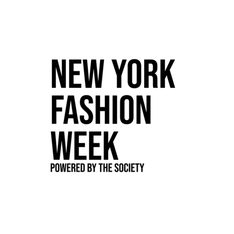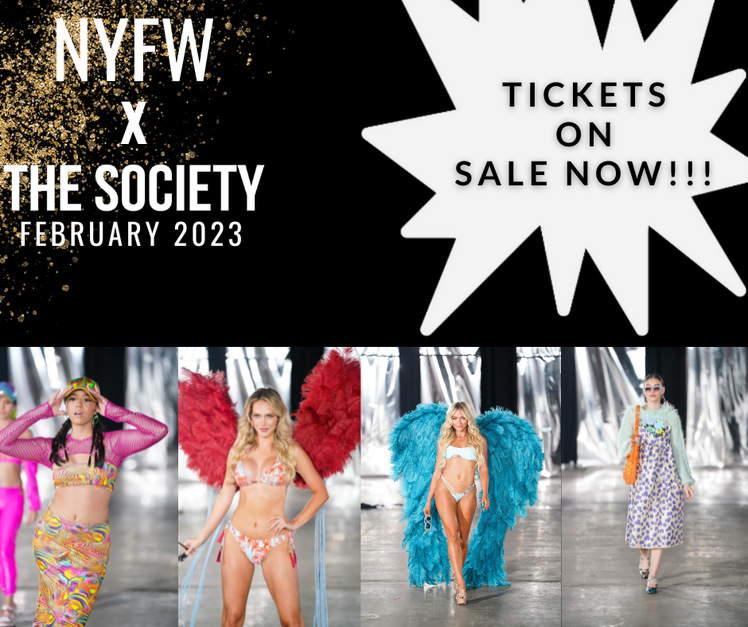 DO NOT miss your chance to be a part of the event of the season!! Tickets are selling out fast for our February 2023 NYFW X The Society Show! Act fast or miss your chance to witness fashion magic!
OH Hey NYFW Featured Designers!
Scroll to See A Few Designers Featured on Our NYFW Runway!!
Its Almost Halloween!
Need Some Last Minute Costume Ideas?
Check out the article below for trendy pop culture inspired costume ideas!
Very Limited Designer Spots Remaining
Contact us today to become a part of The Society. Showcase your brand at shows across the world, gain access to sell your products on our online marketplace, and be seen by a variety of press and media publications. Elevate your brand with The Society Today!
Join Us At All Future Stops!

FRIDAY, DECEMBER 2, 2022

6:30 to 9:30 p.m.

(Eastern Time U.S. and Canada)

Early-bird Individual Registration

---


Sponsorship Information

Platinum: $5,000

Gold: $3,000

Every donor, contributor, and sponsor will be recognized on the event page of the Chamber's website, in the event program, and on the large screen during the event.



For additional information please contact us at 212-751-4691 or send an email to

info@brazilcham.com



Webinar Sobre Empreendendorismo de Mulheres Brasileiras nos EUA


A Drummond Advisors e o Consulado-Geral do Brasil em Nova York uniram-se para promover o webinar "Empreendedorismo feminino: brasileiras de sucesso nos Estados Unidos".

O evento está marcado para o dia 27 de outubro, às 17:00 BRT (4 PM EDT).

Contaremos as histórias de empresárias brasileiras que alcançaram sucesso nos EUA, além de dar dicas para mulheres que desejam empreender no mercado norte-americano e não sabem por onde começar.

O bate-papo contará com a participação de Emília Chagas, CSO da Growth Hackers e Joice Izabel, sócia da Drummond Advisors.

Pedro Drummond, sócio da Drummond Advisors, será o moderador do evento que contará com pronunciamento de abertura da Cônsul-geral do Brasil em Nova York, Maria Nazareth Farani Azevêdo.

Não perca a oportunidade e participe!

O evento será transmitido ao vivo no LinkedIn e no canal do YouTube da Drummond Advisors.

WEBINAR

Empreendedorismo feminino:

brasileiras de sucesso nos Estados Unidos

27 DE OUTUBRO | 17H00 BRT (4 PM EDT)

Confira Abaixo as Redes Sociais da Drummond Investimentos:

Copyright © 2022 Consulate General of Brazil in New York, All rights reserved.

The Consulate General of Brazil in New York does not endorse or recommend the services of any agent or company. The companies you select are solely responsible for their services to you. The Consulate shall not be liable for any damages or costs of any type arising out of or in any way connected with your use of the services of said companies.
The Consulate General of Brazil in New York is not responsible for events of services listed in this newsletter and suggest to confirm all the event with their organizers.


Our mailing address is:
220 East 42nd Street, 26th floor, New York, NY 10017