Claudia Martinez Brazilian economist opens panel discussion on financial education and female entrepreneurship
Claudia Martinez Brazilian economist opens panel discussion on financial education and female entrepreneurship in Brazil. It is not new that Claudia Martinez, economist, businesswoman and Adviser to the Superior Feminine of FIESP works in the financial management female entrepreneurship through various governmental fronts in the country.

With 25 years of experience in the financial market and business management, the Brazilian economist has held strategic and C-level roles in financial institutions such as Citibank, Banco Cidade, SulAmérica Investimentos, Banco Santos, WestLB and Grupo Concórdia/Sadia. She was a founding partner of CAM Asset Management – ​​currently LATAM and, from 2012 to 2018, she was part of the team of Grupo Máxima, currently Banco Master, holding the position of Executive Board.

With extensive experience in reputational risk assessment, Compliance, ESG, Corporate Governance, Board of Directors, Independent Director and Reputation Management, she is CEO & Co – Founder at She Invest – a financial platform for women.

Claudia Martinez expertly conducts innovative projects in the financial area for retail and contributes with award-winning cases in payment method startups and digital marketplaces; with comprehensive performance in various aspects observed in the process: Executive, Businesswoman, Independent Member of Boards of Directors and Advisory Boards.

The businesswoman has been analyzing since the beginning of the official 2022 election campaign, with the ratification of the names that will compete for the vote of the local population and says she feels the climate is even hotter and for the cauldron not to spill in the corporate environment, suggesting that companies to act with attention and rigor to the electoral legislation.

In theory, the economist declares that doing law is an individual task. Errors, on the other hand, have a collective impact and slips can compromise the institutional image. The rules need to be known and followed by individuals and legal entities, who have seen their spaces for political action radically change after major corruption scandals. Making mistakes in an election campaign means risking the company's reputation, losing credibility in the market, customers and business. Not to mention the legal issues involving fines and even the eventual closure of companies.
In the ​​compliance area – Claudia Martinez ensures that the conduct is in accordance with the law and the company's rules, being responsible for providing transparency to the electoral legislation and the framework of internal rules that guide employees, demonstrating the company's values.

With a strong vocation to educate women to different forms of entrepreneurship, it has become a prominent presence in the Superior Feminine Council - CONFEM, known as: "Brasil para Elas" Program, in which women entrepreneurs are offered qualifications and resources to gain independence and income, aiming to the search for opportunities for female entrepreneurship.

Claudia Martinez is tireless in her purpose in social actions working at Love Together Brasil | NGOs, which propose to carry out actions in the areas of education, health and water supply, with the support of volunteers and the participation of companies and public and private institutions, showing that they are grateful and willing to spread love and boost the female universe in the different aspects of the national scenario.
Hi Sula!
Happy International Chocolate Day!
"We're all weird about food," McGowan says in her article The Science of Scrumptious (2003). From individual eating habits and preferences to cultural trends and global food movements, everyone has a say about food. And so, here's FoodFutureCo's monthly dose of global updates, news, and events in the sectors of agriculture, agricultural technology, food technology, consumer products, and more!
---
FoodFutureCo Accelerator Cohort 10 is launching soon!
As the first scale-up accelerator in food, agriculture, social, and environmental entrepreneurship, FoodFutureCo is proud to partner with 35 companies over the last 9 cohorts!
If you are a company committed to promoting taste, affordability, accessibility, health, sustainability, and communal responsibility, click the link below to apply to our Cohort 10 accelerator program.

Why FoodFutureCo:
Hands-on mentorship with Food Future's network of experienced executives, entrepreneurs, and investors with expertise in product strategy, distribution strategy, financing strategy, governance structure and design, marketing and branding, organizational and operating model design, and more.
Up to a $10k investment with participation in a business acceleration program designed to propel and optimize growth.
Upon completing the program, companies could receive additional investment from the Food Future Fund.
---
Cohort 9 Undemo Day Recap
FoodFutureCo hosted a successful Undemo Day for our Cohort 9 companies. It was an incredible experience to hear from an eminent author, food journalist, and James Beard Award Winner Bill Buford as our keynote speaker and live pitches from our C9 Founders!
Check out the C9 Companies here:
Click Chefs
Farmer's Grove
Molinos
Peelon
---
Get Involved as a Mentor or Evaluator!
Are you passionate about the global food movement? Would you like to take part in shaping the food and agriculture industry by mentoring our innovators, leaders, and gamechangers? Join us in the coming FoodFutureCo Accelerator Program Cohort 10 as a mentor or evaluator and work closely with our core team and advisor community!

---
Fresh and Exciting News from our FoodFutureCo Community
| | |
| --- | --- |
| | Peelon has joined CLIB (Cluster Industrial Biotechnology) and was one of the three highest-ranked startups at CLIB's Pitch Event! It has also successfully extended the soursop's shelf-life, which is a huge milestone for less spoilage and more savings. |
| | Seal the Seasons has partnered with Cottle Farms to make their very own Ruby June Strawberries available throughout North Carolina! |
| | Lil Mixins founder, Meenal, just launched her new book, The Baby and the Biome! This book is full of science-based advice on how to prevent allergies in kids and how to treat them as well. Secure your copy of The Baby and the Biome here. |
| | Hummii has just launched its Hummiiverse Locator on its website, which lets you find where POINTS! are carried across Los Angeles! Check out Show Me the Hummii now! |
| | Fire Ox expands to MOM's Organic Markets across the Mid-Atlantic! You can find Fire Ox's delicious veggie meals at MOM stores throughout Viriginia, Maryland, DC, Pennsylvania, New Jersey, and New York. Read more about Fire Ox's expansion in its latest blog post here. |
Sincerely,
The FoodFutureCo Team
BACCF convida para almoço com o Exmo. Sr. Dr. Michel Temer, ex-presidente do Brasil, nesta sexta-feira, dia 16 no Four Seasons Miami
Michel Temer (BIO)
Constituições brasileira e americana:
Semelhanças e diferenças
Na ocasião, o livro "A Reforma da Tributação das Empresas - Uma visão para o empresariado brasileiro" - Vol. II, com prefácio do ex-presidente do Brasil, Michel Temer e co-autoria e coordenação de Fabricio Alves Quirino e Alexandre Piquet, presidente do BACCF, e outros colaboradores.
Hotel Four Seasons
1435 Brickell Avenue
Miami, Flórida 33131
Sexta-feira, 16 de setembro
12pm às 2pm EDT
The Brazilian-American Chamber of Commerce of Florida and Piquet Law Firm cordially invites you to a Luncheon featuring
Michel Temer (BIO)
Former President of Brazil
Brazilian and American Constitutions:
Similarities & Differences
*Please note that this event will be held in Portuguese
On the occasion, the book "A Reforma da Tributação das Empresas - Uma visão para o empresariado brasileiro" - Vol. II, with a preface by Brazil's former President, Michel Temer and co-authored and coordinated by Fabricio Alves Quirino and Alexandre Piquet, President of BACCF, and other contributors will be launched.
Location: Four Seasons Hotel
1435 Brickell Ave
Miami, FL 33131
Date/Time Information:
Friday, September 16th
12:00 noon to 2:00 PM EDT
Dr. Alexandre Piquet é co-autor do livro
"A Reforma da tributação das empresas"
Foi lançado no dia 22 de agosto, na sede da Federação das Indústrias do Estado de São Paulo - Fiesp, o livro A Reforma da tributação das empresas - Uma visão para o empresariado brasileiro - Volume II. A obra tem a coordenação e coautoria dos advogados tributaristas Dr. Fabricio Alves Quirino e Dr. Marcelo Jabour Rios.
O ex presidente da república, Dr. Michel Temer, é o prefaciador do livro. O artigo inaugural ficou por conta do empresário Josué Gomes da Silva, presidente da Fiesp.
A obra é composta por 35 artigos que foram produzidos por 55 especialistas nas áreas fiscal e tributária, com apoio de 30 entidades.
O evento contou com a participação do Dr. Alexandre Piquet, coautor do livro. Bacharel em Direito pela Faculdade Milton Campos e Direito Americano (Juris Doctor) pela Saint Thomas University em Miami, Florida, Piquet é advogado licenciado no EUA, especialista em Direito Internacional, Empresarial, Imigratório e Imobiliário, e Presidente da Câmara de Comércio Brasil-Florida nos Estados Unidos - Baccf. O texto publicado abrangeu o uso eficaz de estruturas Offshores no planejamento tributário e proteção patrimonial, de coautoria do Professor Dr. Reginaldo de França, Pós-Doutor em Direito Tributário.
Our Company | Contact Us | FAQs | Privacy Policy
Sunday Tickets 50% off for the Next 3 Hours!
Use Code LASTCALL!
TICKETS ALMOST
SOLD OUT

FOR TONIGHT! Get Your Tickets Now!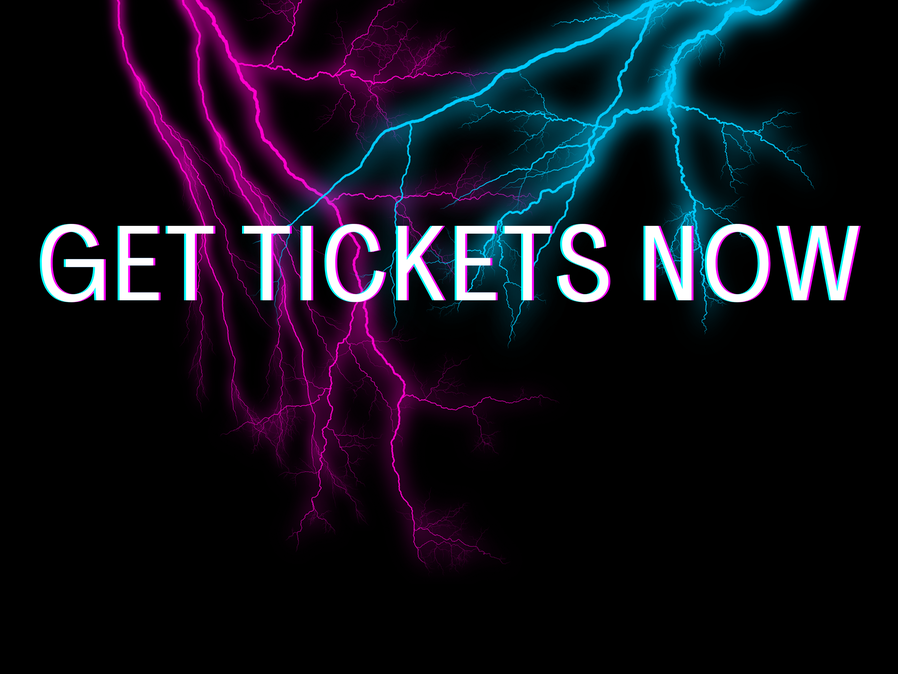 Join Us At All Future Stops!