Miami Swim Week: Weekend Recap
We want to thank everybody for making our Society Swim Week Such a Success!! Click the graphic below to shop our runway!
Highlights From Our
Influencer X Designer Mingle:
Thank You To All of Our Amazing Designers!
Here are Highlights From a Few!!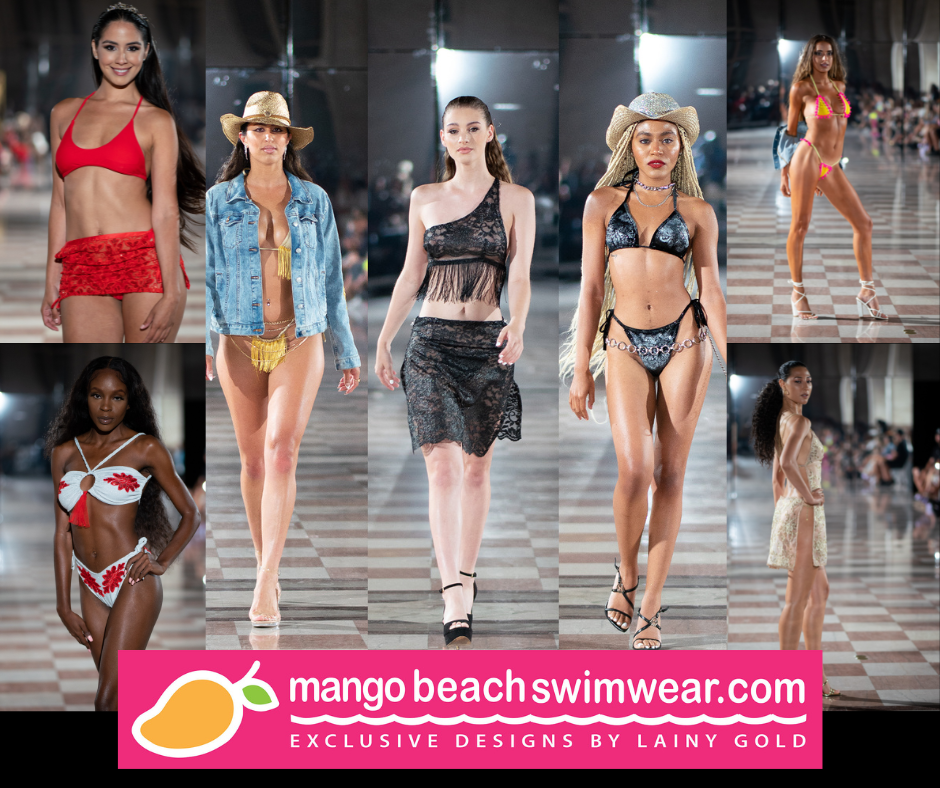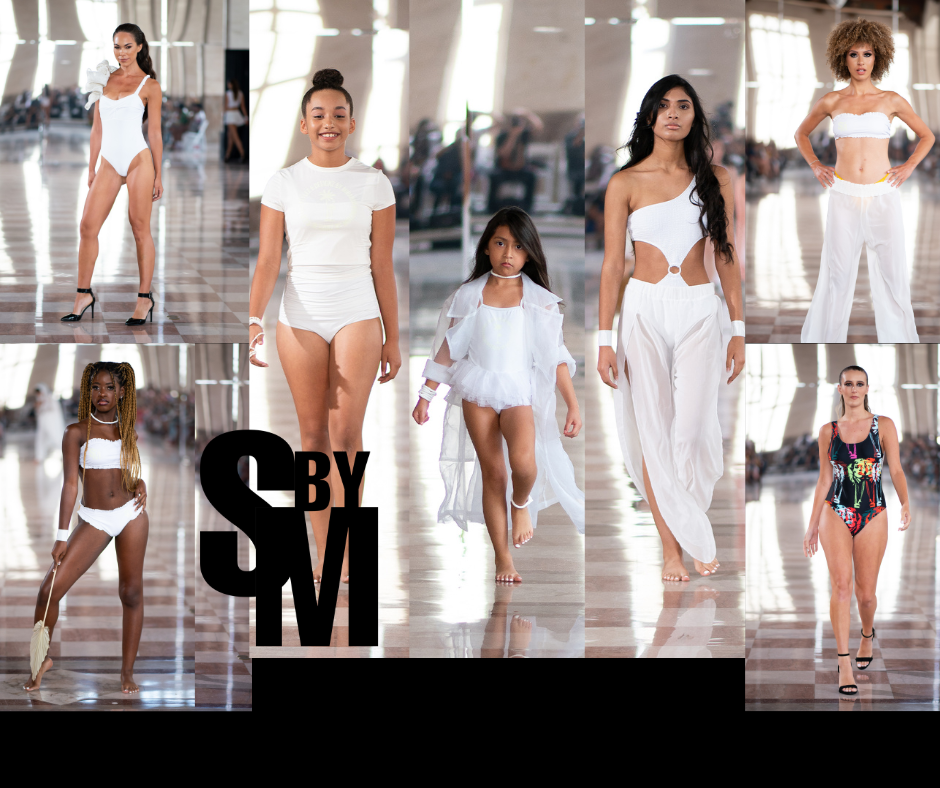 A Huge Thank You to All Of Our Miami Sponsors!!
Here are a few highlights from our sponsor activations!!
THANK YOU to Our Amazing Hair and Makeup Teams!!
Thank you to our lead hair team, SalonTREND and Aura Brushed, our lead makeup artist!
Same Place, Different Time See You Next Year Miami!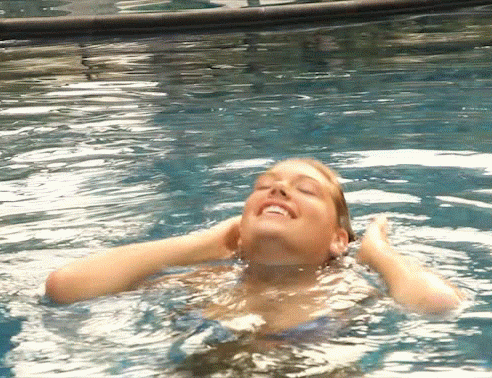 There's a whole world to explore beyond the 9 stages and 170+ bands at Lollapalooza! While you and your squad are between performances, there are many unique experiences to help you get some much-needed R & R.

Check out our Beyond The Music page to see what's happening at Lolla this year! Are you ready? Lolla kicks off in ONE WEEK! Secure your tickets today and join us at Grant Park next weekend.
Your 2022 Bonus Tracks schedule is here! The Bonus Tracks stage is where you'll find anything and everything in between the music, including appearances from Bob's Dance Shop, Chicago Footwork, Chicago Drag, Rod Thill, The Fly Honeys and more!

It's a place to create connections, move your body, and open your mind in between musical performances. Check out the schedule to see who's coming to Lolla this year!
BUD LIGHT SELTZER SESSIONS
Kick off the festival season with the Loudest Flavors Ever! Grab a Bud Light Seltzer and enjoy LIVE music performances, fresh tunes, exclusive merch, fun, dancing & chilling. See you there!
TITO'S STARDUST EXPERIENCE
Swing by Tito's Stardust Experience and let's shake things up! Stock up on custom swag, get creative with a personalized dog tag, enjoy a free photobooth, and play some yard games with a cocktail in hand. Ever wanted to know how Tito's Handmade Vodka came to be? Take a trip over 25 years back to Austin, Texas and go on an interactive journey to see how our spirit got started.
TOYOTA MUSIC DEN
Toyota invites you to match your rhythm at the Toyota Music Den. Take an Aura Portrait to capture your luminous energy, play the Corolla Cross Challenge to test your memory, personalize an Arm Candy bracelet and grab a commemorative festival bandana. Plus, intimate sets from your favorite up-and-coming artists.
RED BULL TRAILER BAR
Lounge, grab some shade and recharge with a specialty Red Bull Cocktail at the Red Bull Trailer Bar. A refreshing watermelon flavored beverage featuring the Red Bull Red Edition awaits you.
LOLLA RUNS ON DUNKIN'
Come beat the heat and keep your festival energy going with Dunkin'. Join us for iced coffee & good times. DD Perks Member? Create custom festival swag or head to the DD Perks Patio! Hanging in GA+ and VIP? - Enjoy an exclusive snacking experience compliments of Dunkin'.
SNAPCHAT X LOLLA AR
Open Snapchat at this year's festival to access special AR drops for the weekend — including a map to help you navigate, Lenses to capture your experience with, and more! Download Snapchat so you're ready to go when you arrive.
COCA-COLA® REAL MAGIC™
Coke® knows there's nothing better than enjoying the beat of summer. Meet up with your friends, grab an ice cold Coke® and immerse yourself in Coca-Cola®'s larger-than-life Coke Studio™ experience. Build the perfect summer soundtrack with you and your friends on interactive and engaging structures simply through the act of play. Drink, Scan, Enjoy for new content and prizing all summer long. Your Coke is a portal to Coke Studio.
LIQUID DEATH COUNTRY CLUB
Step inside the most exclusive clubhouse at Lollapalooza. Wander the luxury grounds while you sip ice-cold mountain water and refreshing cocktails. All it will cost is selling us your soul in a legally binding contract for all of eternity. So join today!

T-MOBILE CLUB MAGENTA
Chill out and charge up all Lollapalooza long at T-Mobile Club Magenta – the ultimate FREE viewing deck experience. Score sweeping views of the T-Mobile Stage, charging stations, private bar, and unique photo opps thanks to T-Mobile, the Headliner in 5G. Open during festival hours; expedited entry for T-Mobile customers.
SOLANA COMPOUND
NFTs are back at Lollapalooza! Join the Solana Foundation Treasure Hunt to collect Dopamine NFTs at the Solana Compound and redeem them for VIP passes, Solana swag, and more!
COINBASE'S WAGMI CLUB
Stop by Coinbase's WAGMI Club to be a part of the first-ever human profile picture NFT project! Download the Coinbase Wallet app and memorialize your festival look as an NFT!
THE HULU MOTEL
Check into the Hulu Motel, pick up some Hulu swag (while supplies last) and check into your music obsession.
WRANGLER RANCH
Wrangler is celebrating its iconic music heritage at one of the most iconic music festivals in the world – Lollapalooza. Come and find your fit at the Wrangler Ranch – with limited edition apparel and special customizations for you to rock, both onstage and off. Welcome to this year's wild, wild fest.
ABOUT-FACE GLITTER BAR
Stop by our glitter bar to amp up your look with the most wearable glitter. Pigmented, light-reflecting shimmer for out-of-this-world illumination. Because makeup is for creation, not just beautification. Cleanly-formulated, 100% vegan + cruelty-free. Text LOLLAF To 99630 for 15% Off Your order. *One Time Use Per Customer.
POSTERPALOOZA
Visit Posterpalooza, an augmented reality experience of Lollapalooza throughout the years. To celebrate Lollapalooza's rich history, Google Pixel and T-Mobile have built an art gallery that explores the festival over the past decades. Once inside, open Snapchat to bring the posters to life, live past festival highlights, and share with your friends.
JACK DANIEL'S MAKE IT COUNT WALL & BARREL WALL
All aboard a trip through Chicago's music scene, curated by some of the city's most respected artists, and presented by Jack Daniel's Tennessee Whiskey. As an iconic piece of music culture, Jack Daniel's is bringing to life a tour of Chicago music through the vibrant sights and sounds of a city train in this art installation. Check it out in Burnham's Bar and visit the Jack Daniel's Barrel Wall located in O'Leary's for photo opps, daily giveaways, branded swag and more. Drink Responsibly.
BIG STAR FOOD TRUCK
In need of tacos, nachos, or micheladas? Big Star has you covered on-site at the festival! Visit their food truck located east of the Bud Light Seltzer Stage to grab some grub.
| | | |
| --- | --- | --- |
| | Eat | Drink | Shop | Explore | See what's happening at Industry City this week. | | View Online |
ART SATURDAY

SATURDAY, JULY 23 | 11AM - 6PM

With a community of artists and galleries residing #UpstairsAtIC and an ever-changing ground floor of art, IC is home to creatives and public space to explore and be inspired. Introducing the first Art Saturday, a day of programming, including gallery openings, live movement performances, workshops, and pop-ups.
FRIDAY: Live Music - Finn O'Sullivan

Friday, July 22 | 6 - 8pm
Fort Hamilton Distillery – Building 6

Come listen to Finn O'Sullivan, Denver-based indie pop-folk artist and winner of John Lennon Song Writing Contest 2020.

FRIDAY: Live Latin Music

Friday, July 22 | 7 - 10pm
Sahadi's - Courtyard 3/4

Dance to live salsa music weekly with Cuarteto Guataca.

FRIDAY: Salsa Dance Party with DJ Gagou

Friday, July 22 | 9:30 - 11:30pm
Barrow's Intense - Courtyard 5/6

Bring on the weekend with an evening DJ set of salsa tunes.

SATURDAY: Outdoor Yoga with Karen Coles

Saturday, July 23 | 10am - 10:50pm
The Turf - Courtyard 5/6

In this all-levels class, build strength and mobility with an exploratory approach to individual alignment.

SATURDAY: YUi Brooklyn Candle Pop-Up

Saturday, July 23 | 11am - 6pm
The Loft at Japan Village - Building 4

Shop YUi Brooklyn's wide variety of all hand-poured soy and beeswax candles.

SATURDAY: Japanese Pottery Fair

Saturday, July 23 + Sunday, July 24 | 11am - 6pm
The Loft at Japan Village - Building 4

The Japanese Pottery Fair in The Loft at Japan Village will showcase a variety of pieces made by female potters.

SATURDAY: Kids Flower Arrangement Workshop

Saturday, July 23 | 11:15am - 12:15pm
The Loft at Japan Village - Building 4

Join Ippin Project for a kids' flower arrangement workshop at The Loft at Japan Village.

SATURDAY: Jewelry Making Workshop

Saturday, July 23 | 12 - 4pm
Innovation Alley - Building 5

Join Saskia for a kids + adults beading workshop.

SATURDAY: Opening - Contents Under Pressure

Saturday, July 23 | 12 - 5pm
The Makers Guild - Building 5, 2nd Floor

Contents Under Pressure is an extension of gallery and art atelier Mister Kaves' Neighborhood, located in The Makers Guild.

SATURDAY: Rock and Roll Playhouse

Saturday, July 23 | 1 - 2pm
Courtyard 1/2

Come listen to tunes from a rotating roster of artists for kids, and adults too. Expect dancing, interactive games and loads of fun.