| | | |
| --- | --- | --- |
| | Eat | Drink | Shop | Explore | See what's happening at Industry City this week. | | View Online |
WE NEED EACH OTHER

MONDAY, JULY 18 | 10AM - 4PM | BUILDING ONE - FACTORY FLOOR

Every two seconds, someone in the U.S. needs donated blood or platelets to survive. Together with BUCK, The New York Blood Center returns. Help ensure a stable blood supply by registering to donate. Walk-ins are welcome.
FRIDAY: Rue Du Paradis - Lingerie Making Workshops

Friday, July 15 | 10:30am - 1:30pm
Rue du Paradis – Building 5

A bespoke, high-end lingerie making session.

FRIDAY, SATURDAY + SUNDAY: Oyster Cart

Friday, July 15 - Sunday, July 17 | 1 - 4pm
Sahadi's - Courtyard 3/4

Every week the Mother Shuckers pops up at Sahadi's. Pair with a glass of wine and you have yourself a date.

FRIDAY: Live Music - Queens County Roots

Friday, July 15 | 7 - 9pm
Big Alice Brewing – Courtyard 5/6

Join Big Alice Brewing for a toe tappin' night of blues rock originals and covers from Queen County Roots Band.

FRIDAY: Live Latin Music

Friday, July 15 | 7 - 10pm
Sahadi's - Courtyard 3/4

Dance to live salsa music weekly with Cuarteto Guataca.

FRIDAY: Salsa Dance Party with DJ Gagou

Friday, July 15 | 9:30 - 11:30pm
Barrow's Intense - Courtyard 5/6

Bring on the weekend with an evening DJ set of salsa tunes.

SATURDAY: Outdoor Yoga with Karen Coles

Saturday, July 16 | 10am - 10:50pm
The Turf - Courtyard 5/6

In this all-levels class, build strength and mobility with an exploratory approach to individual alignment.

SATURDAY: Tailored Industry x American Trench Pop-up

Saturday, July 16 + Sunday, July 18 | 11am - 7pm
Tailored Industry - Building 4, Suite 3D

Tailored Industry will be hosting American Trench for a weekend pop-up, which includes samples and discounts on the new Spring/Summer Collection.

SATURDAY: Jewelry Making Workshop

Saturday, July 16 | 12 - 4pm
Innovation Alley - Building 5

Join Saskia for a kids + adults beading workshop.

SATURDAY: Rock and Roll Playhouse

Saturday, July 16 | 1 - 2pm
Courtyard 1/2

Come listen to tunes from a rotating roster of artists for kids, and adults too. Expect dancing, interactive games and loads of fun.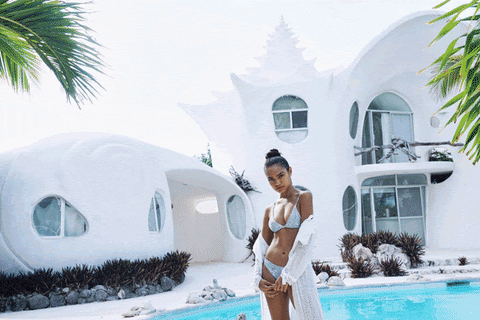 Miami Swim Week Casting Tomorrow 11AM!!
Our Miami Swim Week Casting is Thursday, July 14, 2022!! Click the graphic above for all details!
Shows Are Almost Completely Sold Out!!
You DO NOT want to miss this incredible Miami Swim Week Show at the Alfred du Pont building in Downtown Miami THIS WEEKEND!! Get your tickets before it is too late!!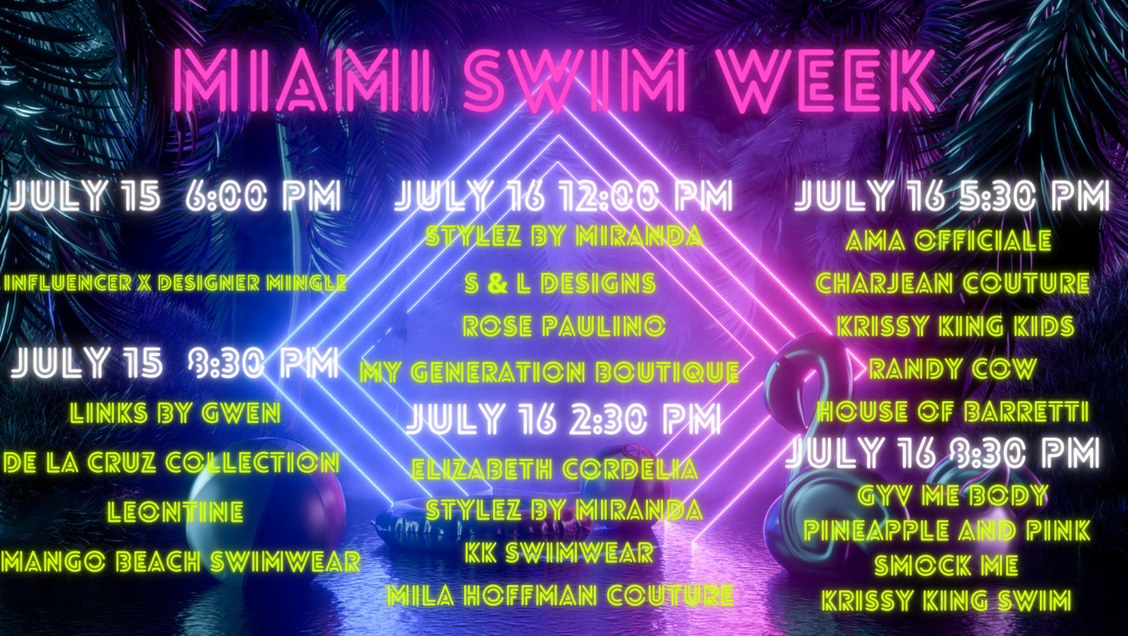 Thank You to All of Our Miami Sponsors: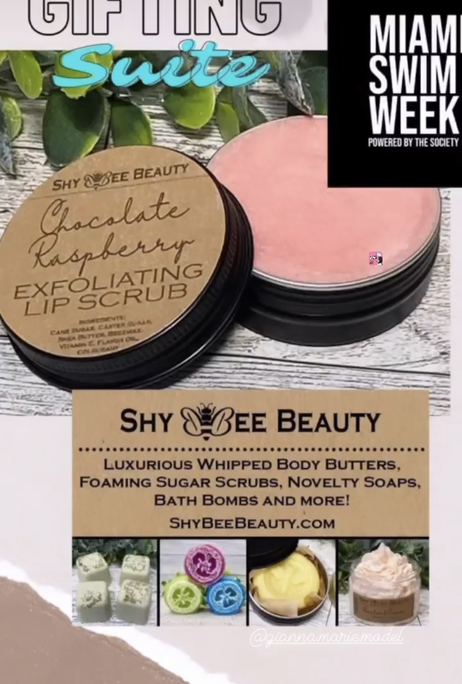 We Can Not Wait to See You At The Shows!!