Happy Summer!! FoodFutureCo's C9 UnDemo Day is in one week: Tuesday, June 28th! Register now! We hope you can join us for an exciting event featuring a conversation with distinguished author and James Beard Award winner Bill Buford, pitches from the companies, and networking with the good food community.
We are so excited to highlight the following companies!
Peelon is a B2B startup that brings solutions to the gaps in the global food supply chain industry by providing a 100% plant-based protective coating that is applied to a variety of fruits and vegetables, and soon other product categories such as meats and cheeses. This application gives you the ability to program the delay in ripening by up to 25 days while ensuring that freshness remains intact, shelf life is increased, and the use of conventional plastics is reduced. Our mission is to counter the problems of food waste, environmental decay, and world hunger by implementing our unique product to the global food supply because our planet and future generations deserve to have a healthy and sustainable future.
Farmer's Grove Inc is a botanical fruit drink with low sugar content and a high nutritional value. Farmer's Grove offers a high-quality beverage at a reasonable price, bringing the gifts of agriculture to the beverage industry.
Molinos de la Especia Inc is an omnichannel, DTC (Direct to Consumer) manufacturer of dried spices, herbs, and mixes located in Cebu, Philippines. Our products are sourced from partners we trust throughout Asia and beyond—from the chalky saffron fields of Kashmir, the Cardamom hills of Kerala, to the mountainous regions of Japan.
ClickChefs is a Culinary Creators Marketplace designed to create social connections between Families and their favorite local Chefs. The ClickChefs model is based on planned production and delivery which brings kitchen efficiencies and market scale while improving the experience for Consumers.
Seva Foods makes innovative snacks using only the highest quality, whole food-based ingredients. Our mission is to improve the lives of individuals and the health of the planet through the way we eat. We manufacture two unique and delicious products: Space Ice Kream, the world's only dairy-free, freeze-dried ice cream, and Coconut Jerky, a plant-based meat snack that appeals to vegans and meat-eaters alike.
Are you an investor interested in meeting with the companies one-on-one? Sign up here! In-person meetings will take place on Wednesday, June 29th at WeWork Times Square. Virtual meeting will run through July 8th.
Updated COVID 19 Protocols:
In order to assure the safety of the event and all those participating, we have updated the COVID 19 protocols for our event and they are as follows:
You will need to show proof of vaccination when you arrive at our event or proof of negative test (rapid or PCR) taken within 48 hours of the meeting date. Negative results (rapid or PCR) must be accompanied by a digital readout stating the attendee's full name and the date and time the test was performed.
Lastly, if you feel ill with any COVID-19 symptoms or if you have recently been exposed to someone who tested positive for COVID-19, we ask that you do not attend the in-person event. You can register for the live stream of the event programming here.
---
Community News
| | |
| --- | --- |
| | ClickChefs is excited to share that they are working with WOK Provisions, which is a leading Asian Cuisine Restaurant in Atlanta with multiple locations. They have selected ClickChefs as their partner to help them scale their online presence. In addition, they are also working with PREP, their Atlanta partner who recently opened a location in Austin, Texas. The company is in the early stages of setting up the Austin market. |
| | Jar Goods recently on-boarded with P10 Distributors. They are based in Atlanta and service the southeast region. We've fulfilled our first PO and excited to be working with them to expand our business in North and South Carolina, GA, TN and parts of AL. |
| | Peelon recently launched their latest promotion video. Check it out here! |
FoodFutureCo
http://foodfuture.nationbuilder.com/
Donna Be launch new single Eu Tô On
Whatch videoclipe " Eu Tô On"
Disclosure
Donna Be (Pop, Rio de Janeiro – RJ) started her career in 2022, releasing her first single, Eu Tô On, mixing pop music with other styles, such as Reggaeton and electronica, being influenced by artists such as Dua Lipa, Lady Gaga and other figures of international pop.
Eu Tô On talks about the importance of having self-love, especially after experiencing abusive relationships. Eu Tô On is for people to never lose their self-esteem, even if they experience toxic relationships (and I wish that never happens). We can see excerpts from "Eu To On" where this thought is presented, as in the passages "Stress only taught me" "That my shine comes from my love".
The Single was composed by Donna Be (artist and performance), Dom João and Peter Filgueiras in 2021. It was produced by music producer Peter Figueiras in the same year. The cover art was done by journalist Isabelle Trindade.
Donna Be is a solo pop artist who already has the idea for three more singles in mind. You can find Donna Be on Spotify - Spotify – Donna Be Youtube Donna Be - YouTube and Instagram instagram.com/donnabe.pop.
JUST ANNOUNCED:
Our Miami Swim Week Schedule!
Friday, July 15, 2022 At 8:30 PM:
Saturday, July 16, 2022 at Noon:
Saturday, July 16, 2022 at 2:30 PM:
Saturday July 16, 2022 at 5:30 PM:
Saturday, July 16, 2022 at 8:30 PM:
Miami Influencer X Designer Mingle!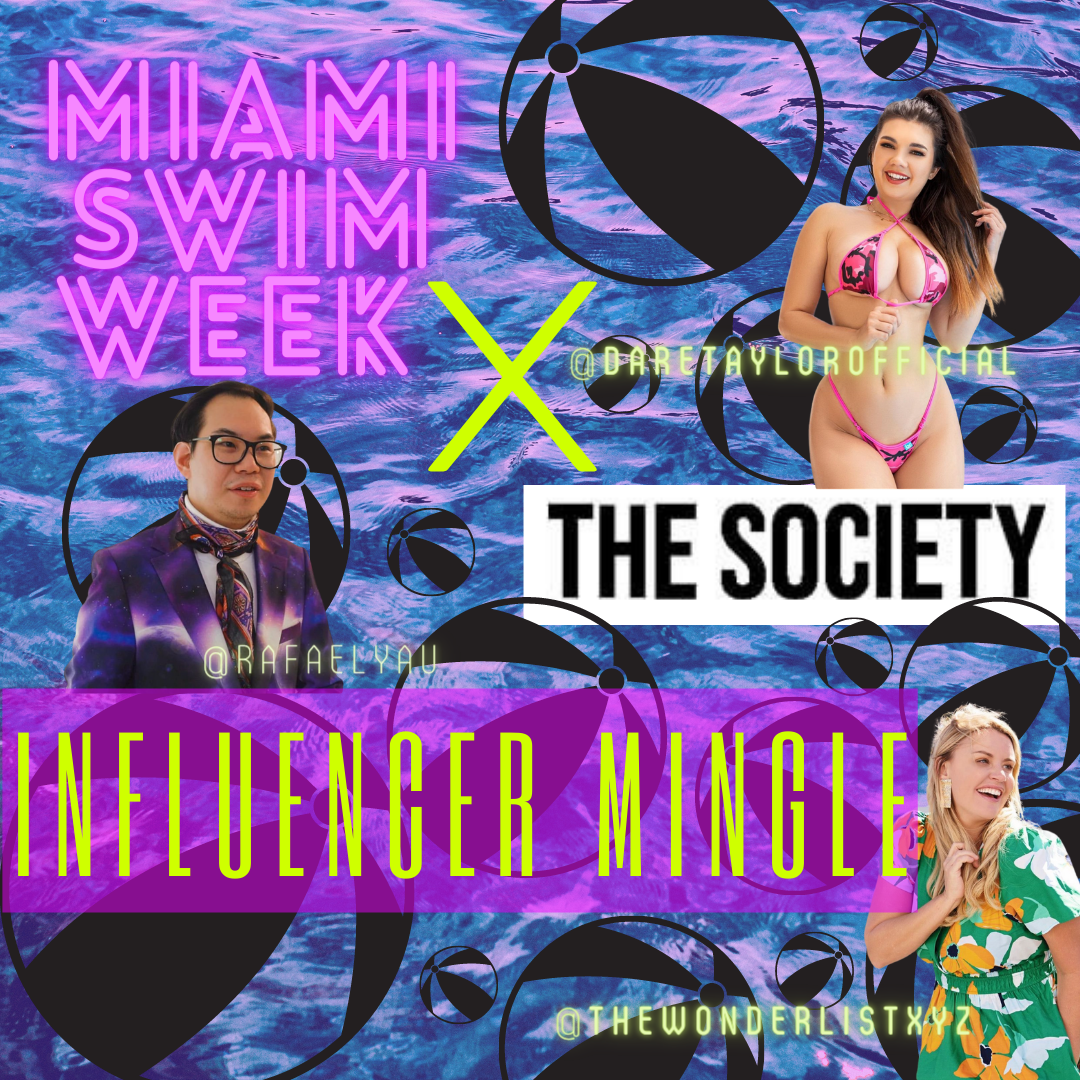 These are just a few of the many influencers attending this exclusive event! All Influencers must have a minimum of 10K followers on Instagram or 50K on TikTok and agree to post One Instagram Story, One Feed Post, and One TikTok promoting @TheSocietyFashionWeek! We are also accepting applications for Press and Media for this event!
Thank You to Our Incredible Furniture Sponsor
Mario Lopez Torres Furniture
!
See this beautiful art at our Miami Swim Week Show July 15 and 16, 2022!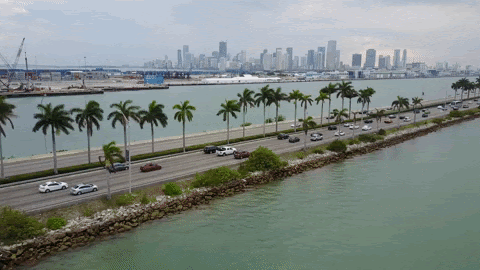 Join the BACCF Open Mic Membership Meeting
Don't miss this great opportunity to network with the
BACCF Members and to promote your business!
Marson Cunha (
BIO
), BACCF Board Member & Chairperson BACCF Alternative Investments Committee
Co-host: Marina Elliot (
BIO
), Co-chair BACCF Membership Committee
Member Participation includes:
1 minute to introduce your business
You may share one slide of your business during introduction
Open discussion
We welcome non-members to participate as audience
Get to know the BACCF & our members
After registering, a confirmation email will be sent with login information
Brazilian-American Chamber of Commerce of Florida | P.O. Box 310038, Miami, FL 33231