Please join us for our Annual Membership Luncheon, an opportunity for our members to come together in celebration of Brazil-US ties. This year's program will also be an occasion for members to reunite after much time apart. We will take a few moments during the luncheon to elect and re-elect Directors.

We hope you will be able to join us for this traditional program!

Speaker:

H.E. Ambassador Maria Nazareth Farani Azevêdo
Consul General of Brazil in New York

A career diplomat with extensive experience in promoting Brazil's interests before a number of international organizations, Ambassador Maria Nazareth Farani Azevêdo is Consul General of Brazil in New York. During her career, she has held several important positions in Geneva, Montevideo, Washington, DC, and Brazil, including Permanent Representative of Brazil to the United Nations and Other International Organizations in Geneva, Consul General of Brazil in Geneva, and Chief of Staff at the Ministry of Foreign Affairs in Brazil.


Please

click here

to view Ambassador Maria Nazareth Farani Azevêdo's full bio.

Registration and Networking

:
12:00 p.m. - 12:30 p.m.



Luncheon

:
12:30 p.m. - 2:00 p.m.



Note

:

Immediately following the luncheon, members of the Board of Directors, including those newly elected, will have a brief meeting in the Presidents Room and take the official Board photo.



Chamber members unable to attend this event – please fill out the PROXY and send it back by fax (212) 751-7692 or e-mail events1@brazilcham.com.




***IMPORTANT:

Proof of vaccination is required upon check-in at The Harvard Club. Guests ages 12 and older must show proof of at least two doses. Guests ages 5-11 must show proof of one dose. Proof of ID is required as well.

Registration Information


Members - free of charge


Non-Members - $150

Space is limited.




Should we reach capacity, priority will be given to members

The Harvard Club
West Room
35 West 44th Street
New York, NY 10036

For security reasons, we are avoiding registrations at the door.




Business attire (jacket & tie) required by the club.



Please forward this notice to your colleagues and business associates.
Please disregard this message if you have already registered.

Cancellations must be e-mailed or faxed by noon on Friday, March 4th or you will be billed the full amount. Also, all registrations received after March 4th cannot be canceled and will be charged the full amount.
Thank you for your support.



Brazilian-American Chamber of Commerce, Inc. | 485 Madison Avenue, Suite 401, New York, NY 10022 | (212)751-4691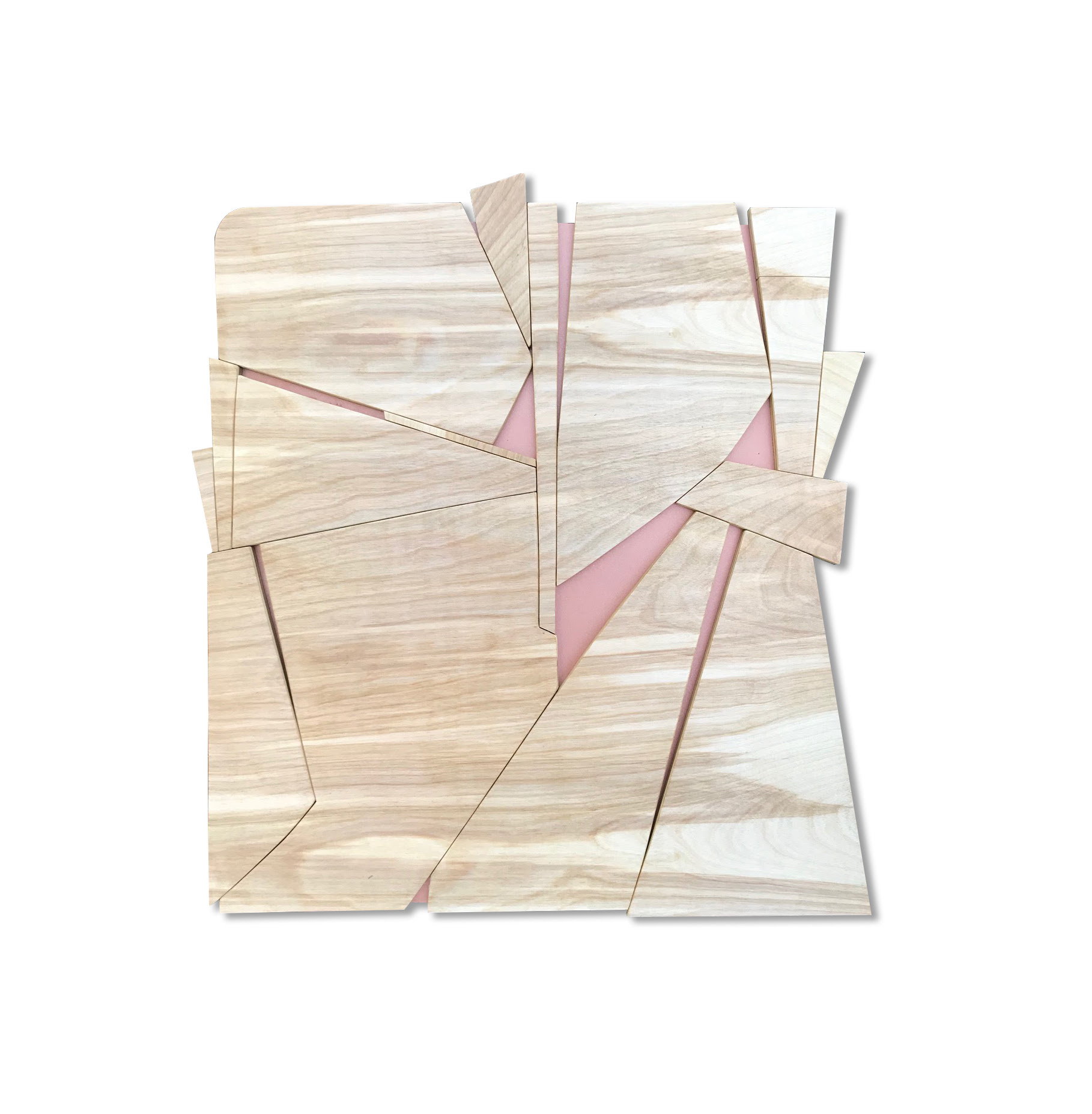 Zephyr
2019
Birch panel, teak oil, copper enamel backer on MDF
23 x 23 x 1 in - 58,4 x 58,4 x 2,5 cm
Freshie
2019
MDF, pigment lacquer on birch panel
31,5 x 29 x 2 in - 80 x 73,7 x 5,1 cm
Convergence Gold
2019
Solid Mahogany on MDF painted with metallic gold gloss automative enamel
37 x 46 x 1,5 in - 94 x 116,8 x 3,8 cm
Atlas
2019
Pigmented lacquer on MDF and solid black Cherry with clear satin lacquer
34 x 27 x 1,5 in - 86,4 x 68,5 x 3,8 cm
LOOKING FORWARD

THROUGH THE PAST
Scott Troxel
January 25 - March 31, 2022
Online Viewing with ARTNET
galerie bruno massa is thrilled for its first time to show recent artworks from Scott Troxel. He draws on the aesthetics of bygone technology and the forward-looking designs of the Atomic Age and mid-century modernism to make dynamic, retrofuturist wooden wall sculptures that evoke nostalgia for the past as much as they look to the future. Fascinated by the way pieces of technology, culture, and design reveal their age, Scott aims to make works that cannot be pinned to a specific era.
The artist is inspired by design and technology throughout the twentieth century, such as mid-century modernism, the Atomic Age, and art deco. He tends to expand upon Frank Stella's famous quote "What you see is what you see." While the viewer tends to bring his or her experiences to Scott's work and "find" something familiar in it, his goal is to create art that features strong composition, balance, color, form and movement. His work relies heavily on these pillars. He then incorporates themes of aging, organic versus man-made, and new versus old in the sense of how we engage with technology, design, and aesthetics across generations. Specifically, he uses the example of midcentury modern design.
According to Scott "It has the rare ability to be timeless yet dated, modern but retro, organic and grounded but still futurist and otherworldly. I find this concept fascinating, and it is the foundation of what I try to achieve in my work. I want it to feel both modern and bold but perhaps from another era—when it was cutting edge, before time passed it by and changed the definition of "new or modern." An example of his work that demonstrates this idea would be "Achtung VI." The piece is bold, graphic and nods to both hard-edge abstraction and post-painterly abstraction. But it's also modern and slightly distressed and grungy. The color palette was taken from a 1950's book cover that has amazing design and color in the golden age of graphic design and color theory.
Scott's works have been shown at The Other Art Fair, SCOPE Miami, Art Wynwood, Texas Contemporary, and SOFA Chicago. Scott's work is in private and corporate collections worldwide including: The Shard Building-London, The Hotel Del Coronado, Westin Hotels, Wyndham Hotels, Embassy Suites, Hotels, Marriot Hotels Hilton Hotels, The View II at Temple University Purdue University, Four Seasons Hotel Group, Capitol One Corporate Headquarters, Price Waterhouse Cooper Headquarters in Manhattan, NY & The Hadle, Philadelphia, PA.

GALERIE BRUNO MASSA

34-36, I. Abashidze, Vake
Tbilisi, 0179, Georgia

12, rue Vivienne
75002 Paris, France

510-520 West 21st Street
New York City, NY 10011, USA

tel. +33 (0) 6 61 00 10 33 (Fr)
only via Signal & WhatsApp
tel. +995 599 073 886 (Geo)
only via Telegram & WhatsApp Business
email.: contact@galeriebrunomassa.com
FOLLOW US on Facebook, Instagram, Twitter & WeChat


Achtung VI
2020
MDF, pigmented lacquer, birch panel & stain
44 x 47 x 2 in - 111,8 x 119,4 x 5,1 cm
SSB3
2020
MDF, enamel, Shou Sugi ban pen pine, stain & satin lacquer
30 x 23 x 1,5 in - 76,2 x 58,4 x 3,8 cm
30 Love
2021
Enamel and latex on MDF & birch with satin lacquer
48 x 48 x 1 in - 121,9 x 121,9 x 2,5 cm
Tiki III
2019
Birch on MDF, metallic enamel & satin lacquer
24 x 24 x 1 in - 61 x 61 x 2,5 cm
Transponder
Latex washes, mettalic Enamel, Birch, MDF & lacquer
24,5 x 24,5 x 1 in - 62,2 x 62,2 x 2,5 cm
Solarus
2019
Mahogany acrylic & tung oil
42 x 44 x 2 in - 106,7 x 111,8 x 5,1 cm
Cronos IV
2017
MDF, acrylic, cherry wood & satin lacquer
29 x 21 x 2 in - 73,7 x 53,3 x 5 cm
Musician Caye Milfont interprets Cantos de Taiguara in a show It's still time for 2022 in Brazil.
Cayê
Milfont
is a composer, singer, instrumentalist who came from a family of musicians. His father Aloísio
Milfont
was a pioneer in Brasília, where he participated in the city's carnivals with several marches of his own and accompanied, on the guitar, several successful artists of the time. Surrounded in the family environment by musicians, uncle Gilberto
Milfont
, singer and composer, made his first public performance in 1936.
Born in Fortaleza, based in Brasília DF,
Cayê
Milfont
, established himself in Rio de Janeiro since 1975, being one of the founders of the Open Art Movement, at MAM, alongside
Tharcisio
Rocha, Tony Bahia, Paulo Gomes, Joanna, Sandra de Sá, Sara Benchimol, among others.
Currently, Caye Milfont lives in Rio de Janeiro and dedicates her days to rehearsals for the Show Still time, performing Cantos de Taiguara. The project that has as musical direction by maestro José Cabrera, artistic direction by Rinaldo Genes and script and texts by Cayê Milfont, the show brings an authorial collection mixed with songs by other MPB authors.

The proposal refers to a specific project about "Taiguara" "Cantos de Taiguara", a song by Cauê Milfont himself - Refrões, where he shared the return of Taiguara in Fortaleza - CE in a show for world peace.
With a presidential year upon us, the Chamber is launching a series of webinars to focus on the "2022 Brazilian Presidential Election," which will bring forward economic advisors, campaign heads, and the presidential candidates themselves to discuss each candidate's platforms.

Our series will launch with São Paulo Treasury Secretary Henrique Meirelles, who will speak as the main economic advisor to

São Paulo

Governor and PSDB candidate João Doria.

Please join us for this important event.

Wednesday, March 2, 2022

9:00 a.m. to 10:30 a.m. Eastern Time (U.S. and Canada)

Henrique Meirelles

Secretary of Finance and Planning of the State of São Paulo, and economic advisor to Governor and PSDB presidential candidate João Doria.

Registration Information

Members: $25
Non-Members: $75
Please forward this notice to your colleagues and business associates.

Disregard this message if you have already registered.

Brazilian-American Chamber of Commerce, Inc.
485 Madison Avenue, Suite 401 New York, NY 10022