"eMarketer Retail FYI" is part of your subscription to the eMarketer Retail Newsletter.
---
| | | | | |
| --- | --- | --- | --- | --- |
| | SHOPTALK.COM | INFO@SHOPTALK.COM | | |
---
View in browser here.

"eMarketer Retail FYI" sponsored mailings are strictly controlled and distributed by eMarketer.
Click here to unsubscribe from future "eMarketer Retail FYI" mailings or to manage your email preferences.
Unsubscribing will not affect your subscription to the eMarketer Retail Newsletter.

©2018 eMarketer, 11 Times Square, New York, NY 10036
800-405-0844
We woke up the next morning with righteous anger -- but in the words of President Obama, change takes more than that. It takes a program, and it takes organizing.
So together, we made a plan. We circled November 6, 2018, on our calendars and we set out every day to fight for progress.
Last night, thanks to you, that plan paid off. We have changed our democracy for the better because of your hard work.
You organized. You volunteered. You demanded better. You got your friends to vote. You
showed up and did the work
, and here's what you have accomplished:
We took back the House of Representatives! OFA volunteers and supporters got involved in key districts all over the country -- in places that were far from easy -- and made an impact. YOU delivered wins in so many critical races.


We helped pass key ballot measures in 10 states -- demanding clean energy, expanding health care to 300,000+ people, and improving lives right now.


We helped elect candidates and pass initiatives nationwide that will end partisan gerrymandering and ensure fair representation.


We got people off the sidelines -- helping our friends and family vote in record numbers, volunteer for great candidates, and do their part to make our democracy better.
It happened because of you, Sula. Thank you. You reminded this country just how powerful it can be when we fight for what we believe in.
We're inspired and grateful.
Organizing for Action
VYVA Fair
16-18 Nov 2018

"International travel fair for Tourism, Leisure and Travel."




VYVA Fair is a 3 day event being held from 16th November to 18th November 2018 in Santiago, Chile. This event showcases products like Chile Tourism and International Tourism Fair Chile, VYVA signed a joint agreement allowing the event to enhance the business of all the exhibitors through the participation of international operators from Peru, Colombia, Venezuela, Ecuador, Brazil , Europe and the U.S. Various events and programs are organized in this event so that the excitement and adventure is there. Exhibitors from around the world come here to augment the business and increase the tourism of Chile etc. in the Travel & Tourism industry.

More i

n

formatio

n

https://10times.com/vyva-fair?sender=bfdgiiai&hash=AnC7H4CrrAInz7N33wb2vLzEYV3ySzoUARRxbkXrNeQ%3D&utm_source=setreminder&utm_medium=email&utm_campaign=setReminder-7#go






THE BLUE ART FAIR

GALERIE BRUNO MASSA

November 8-11 at Haeundae Grand Hotel Busan

WEDAD ALNASSER, HITOMI AOKI, ALEXANDRA DE GRAVE,
MARINA HO, OLIVIER LAVOREL, RYOHEI MATSUMOTO, HARRY JAMES MOODY,
NOX, PARK BONG-REA, ELENE PIPIA & GILLES TEBOUL




galerie bruno massa is thrilled to participate at the first edition of BLUE ART FAIR at Haeundae Grand Hotel in Busan. The city is the 2nd largest one in Korea, a maritime logistics hub in Northeast Asia with its world-class mega ports, and a gateway to the Eurasian continent. In 2017, the maritime city recorded a GRDP of USD 758.4 billion with a per capita GRDP of USD 22,000. The city's economy is made up of the service industry, manufacturing, construction, agriculture & fisheries.




VIP Collectors' Preview & Opening

Friday, November 9 | 6 pm - 9 pm

General

Admission

Thursday, November 8 | 5 pm - 9 pm
Friday, November 9 | 11 am - 6 pm
Saturday, November 10 | 11 am - 8 pm
Sunday, November 11| 11 am - 7 pm

Location

Haeundae Grand Hotel Busan

217 Haeundaehaebyeon-ro, U 1(il)-dong
Haeundae, Busan

South Korea

Follow us on FACEBOOK, INSTAGRAM & TWITTER




Copyright © 2018 - galerie bruno massa, ALL RIGHTS RESERVED.





Our address is:
Industry City
220 36th Street, Suite 2-A
Brooklyn, NY 11232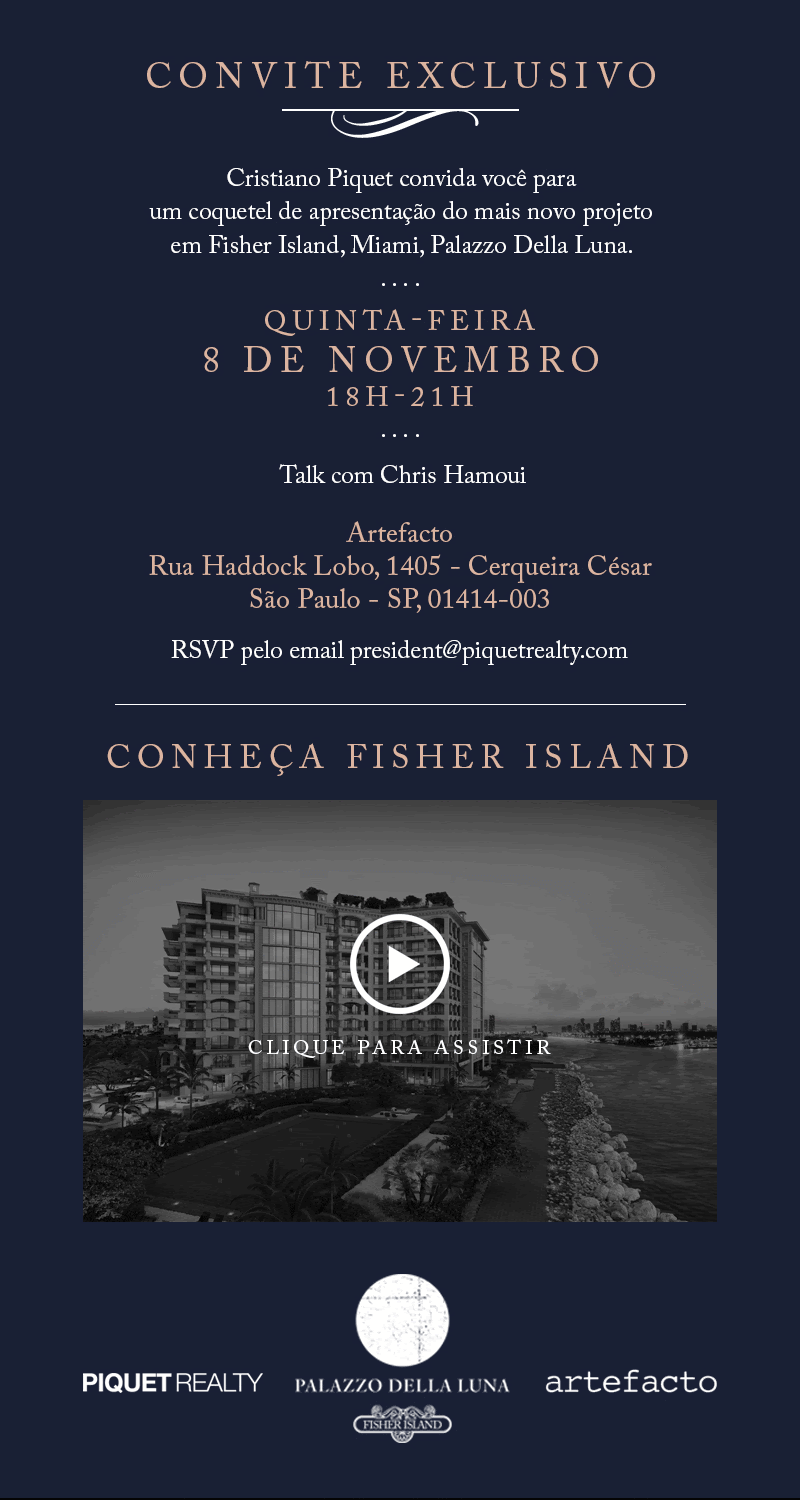 Cristiano Piquet • 786.302.2525 • president@piquetrealty.com
Social Media Marketing Group

qua, 7 de nov 10:14 (Há 2 dias)
Largest Community of Social Media Marketers in the World
How to Keep Your Brand Relevant
Is your brand still relevant? How do you know? The answer lies in establishing a Brand Command Center. In today's always-on environment, brands need to be with their audiences 24/7, listening and identifying opportunities to engage. But to do so, marketers need to go beyond siloed teams, disconnected data, and disparate tools.
Command Centers provide a cohesive dashboard that illustrates performance across multiple departments and functions in real-time. They also serve as the beating heart of a brand by transforming data into human connections.
Download this eBook to get an overview of the how, why and ROI of Brand Command Centers, along with 5 ways your brand can implement a command center in the coming year.
Are you ready to build your own Brand Command Center? If so, let's talk. Schedule a live demo with Sysomos here:
http://bit.ly/2zwxJJ3
Here's to your success,