Brazilian

Galleries at "The Armory Show"
MARCH 8 - 12


Piers 92 & 94 (Manhattan)







"THE ARMORY SHOW SPOTLIGHTS THE BEST 20TH- AND 21ST-CENTURY ART."

Staged on Piers 92 & 94, The Armory Show features presentations by over 200 leading international galleries, innovative artist commissions and dynamic public programs.

PIERS 92 & 94
PUBLIC DAYS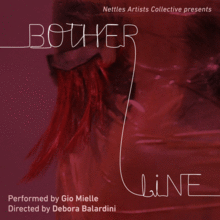 "Are you morally so old-fashioned as to regard female vanity as frivolous?"
This is how Helen Palmer questions her readers about the importance of keeping vanity up to date. Helen is the pseudonym of Clarice Lispector, a Ukrainian writer naturalized Brazilian who used her column in several newspapers to give beauty and femininity tips to women all around the country. The issues raised by Clarice at the time come against the annoyances of Gio Mielle, a Brazilian actress based in NY since 2015.
It is 2018 and feminism, a subject in constant evidence, still leads Gios imaginary to an obsessive interest about her universe as a woman. She finds herself bothered with issues that do not match with her own idea of a woman's place in the world today. Why, despite struggling to make every women know her power and her uniqueness, I still look in the mirror and find myself bothered by a new line that appears on my face?
Perhaps Aphrodite, Goddess of love and beauty, was responsible for creating the first frame of femininity. The figure of a woman coming out of her shell, hair traversing the body, an image full of sensuality and mystery. The goddess who is far from being human, but who finds in the common people the mirror of desperation of who wants to be like her. Is it human to seek perfection? Is human the search for the ideal body, the angelic face, the smooth skin? The humanity of imperfect human-being leads to a kind of inhumanization when it gets to the constant attempt to perfect itself. Human-perfect-inhuman, should that be the goal in a womens life?
What to do with the bombardment of images, products, advertisements that crosses us daily trying to make us need more to be the woman they require me to be - and that we often still try to be. The lines bother, the routines of beauty are still part of the day to day and the discomfort is constant when most women think about what others see on them. Who are these women who live a plastic life, who exaggerate in beauty products, who do all sorts of procedure in the desperation of being as perfect as the model of the magazine. And how much do I have of them? Lines, they bother.
Gio presents a show that touches these subjects sometimes in a personal way, others in a critical, ironic and reflexive way, always bringing to the scene the physical theater that is characteristic of her work as an actress. The text is based on the articles by Helen Palmer - Clarice Lispector - printed in the columns and feminine supplements of the Brazilian press during the 50s and 60s.
From hypocrisy to exposure, this is the result of Gio Mielles own discomfort with the lines that make her the woman she is today.
MOre information: https://www.brownpapertickets.com/event/3348666
UM FILME DE DANÇA
The Black Body in Brazilian Dance
A place of resistance and invention, a practice of hope
Screening of Um Filme de Dança
Documentary directed and produced by Carmen Luz
In Portuguese with English subtitles
Trailer: https://vimeo.com/66777139
Post-screening conversation with director Carmen Luz,
PhD student Maria Fantinato and performer Autumn Knight.
Event in Portuguese/English, translation available.
"And the blacks? Where are the black people?" Jean-Paul Sartre asked on a visit to Brazil in 1960. The question still resonates today and motivated UM FILME DE DANÇA, a pioneering documentary on the history of Brazilian dance. Filmed in four major Brazilian cities and in New York, this documentary shows the personal histories, philosophies and work of some of the most active black creators of dance in Brazil. It celebrates the perseverance of black dancers and choreographers of different generations and the black body's dominion over its own dance. Carmen Luz is a prize-winning filmmaker, choreographer and art educator. She started her professional life as an actor, dancer and teacher, and has studied literature, theater, film and art. In 1994, she founded her contemporary dance company and in 1997, opened a pioneering dance and theater education project for youth, children and adults in the Andaraí favela in Rio de Janeiro. Carmen Luz hasserved as the director of two cultural centers, Centro Coreográfico da Cidade do Rio de Janeiro, for contemporary dance, and Centro Cultural José Bonifácio, dedicated to Afro-Brazilian culture. She started to make short films in 2009 and in 2013 launched Um filme de dança. Currently, she dedicates herself to research on black women in contemporary dance and to creative work in dance, and in teaching and making documentary and experimental films.
Maria Fantinato was born in Rio de Janeiro, Brazil. She received her BA and MA in Communication and Culture from the Federal University of Rio de Janeiro and is currently a PhD student in ethnomusicology at Columbia University. Her dissertation investigates the relationship between loudness, divergent simultaneity, and sonic coexistence in boat routes and festivals in the North of Brazil. She is interested in queer and feminist politics of collaboration, and in how the sensorial articulates contemporary notions of the commons in Brazil.
Autumn Knight is an interdisciplinary artist working with performance, installation and text. Her performance work has been in exhibitions at various institutions in the United States, including DiverseWorks (TX), The New Museum (NY), The Contemporary Art Museum Houston (TX), and a solo exhibition at Krannert Art Museum (IL). Knight has been artist in residence with In-Situ (Brierfield, UK), Galveston Artist Residency (Texas, USA), YICA (Yamaguchi, Japan), Artpace (Texas, USA) and The Studio Museum in Harlem (New York City, USA). She attended the Skowhegan School of Painting and Sculpture and holds an MA in
Drama Therapy from New York University. http://autumnjoiknight.com
Event coordinator: Léonard Cortana, Cinema Studies Department / NYU
This event is co sponsored by NYU CLACS, NYU Institute of African American Affairs, NYU Leadership Initiative and NYU Cinema Studies
Talea Ensemble and Michelle Agnes Magalhães:
Herbarium
Americas Society
New York, NY
7:00 p.m.
n their Americas Society debut, NYC-based new music group
Talea Ensemble
— dubbed "a vital part of the New York contemporary-classical scene" by
The New York Times —
presents the world premiere of a new chamber music cycle by Brazilian composer Michelle Agnes Magalhães, who is currently a Radcliffe Fellow at Harvard University.
Herbarium
explores sonic complexity and visual structures through the lens of Emily Dickinson's poetry.
Program: Herbarium
| | |
| --- | --- |
| Before you thought of spring | piano and percussion |
| Pink small and punctual | piano |
| I know a place where summer strives | piano, percussion, double bass and electronics |
| It sounded as if the streets were running | piano and electronics |
| Besides the autumn poets sing | double bass |
| Of all the sounds despatched abroad | percussion |
| The Souls that Snow | piano, percussion, double bass and electronics] |