XII ISO DATAGRO NY Sugar & Ethanol Conference
How can the world surplus affect sugar prices in the Asian Market?
Given a good crushing pace, Thailand's sugar production may exceed 12 mmt in 2017/18, according to DATAGRO estimate.
Thailand has decided to cancel domestic sugar price control, a platform that has provided subsidies to cane growers. Under the sugar reform, retail prices will float according to the international market, erasing the subsidies, raising then doubts on govt plan to expand cane acreage in the future.
On top of this, we have India on track to increase its sugar production from 20.16 mmt in 2016/17 to about 26.5 mmt in 2017/18 and even more in 2018/19.
In order to discuss the Asian market and other scenarios involving the global sugar balance, the International Sugar Organization (ISO), together with DATAGRO, invited Marcelo Andrade, Global Sugar President, COFCO Agri; Abinash Verma, Managing Director, Indian Sugar Mills Association-ISMA, and Rangist Hiangrat, Director, Thailand Sugar Millers Association to take part in the XII ISO DATAGRO New York Sugar & Ethanol Conference, to be held on May 9th, 2018, at Hilton Midtown in New York.
Study abroad! A selection of the best international universities!
Macromedia University
(Germany)
Gisma Business School
(Berlín)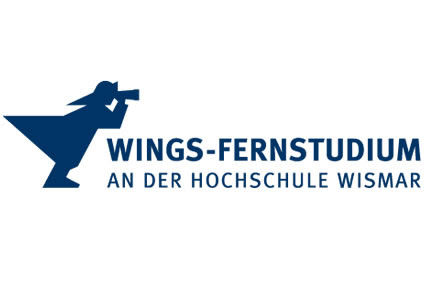 WINGS - Wismar University (Germany)
(London)
Israel Institute of Biblical Studies
We offer many courses of your interest on our web site.

Grupo Educaedu Brasil
| | |
| --- | --- |
| | February 23, 2018 |
Data Feed
Play That Funky Music, Siri:
Apple is working on a new version of its wireless headphones—which are expected to come out some time next year—that will not only be water-resistant, but will also let users voice-activate Siri, Bloomberg reports.
Mobile Travelers:
Data from Think with Google finds that smartphones are essential for many US travelers. In fact, roughly seven in 10 agree they "always" use their devices when traveling. Many mainly use their smartphones to research activities, locate shopping areas and look up restaurants.
More Data
eMarketer Roundup: Social Media and AI – Download Now
Social media marketers and advertisers are looking beyond the hype and mysticism of artificial intelligence, and seeing its potential for both effective campaign management and optimization. This eMarketer Roundup, presented by Brand Networks, contains articles, insights and interviews for you to get a sense of the real reality of AI and how it can support your social campaigns. (Robot not required.)
Receive My Copy
| | |
| --- | --- |
| ©2018 eMarketer, Inc. 11 Times Square, New York, NY 10036 | |