GRUPO FRENTE
June 22 – August 5, 2017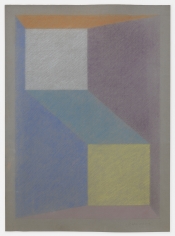 Aluísio Carvão

,

João José Costa

,

Lygia Clark,

Rubem Ludolf

,

César Oiticica

, Hélio Oiticica, Abraham Palatnik, Lygia Pape, Ivan Serpa, Décio Vieira



Galerie Lelong is pleased to present Grupo Frente, the first in-depth U.S. exhibition of the historic Rio de Janeiro-based artist group. The exhibition will include works by Lygia Clark, Hélio Oiticica, Abraham Palatnik, Lygia Pape, and Ivan Serpa, and will shed light on lesser known members such as Aluísio Carvão, João José Costa, Rubem Ludolf, César Oiticica, and Décio Vieira.

Grupo Frente was at the forefront of artist collectives in the region from 1954-56, approaching art through a rigorous commitment to experimentation and social mission. Grupo Frente's founder, Ivan Serpa, was an emerging abstract painter and art educator at the Museu de Arte Moderna do Rio de Janeiro when he formed the group in 1954. The collective's core mission was a strict dedication to experimentation with technique and material while maintaining an honest approach based on research. Serpa's triptychUntitled (1955) is part of a series of textural experiments using alphabetical symbols from typewriters and demonstrates his interest in serial forms and repetition.

Many artists in Grupo Frente later pioneered key visual movements and continue to be leading art world figures. Lygia Clark, Hélio Oiticica, and Lygia Pape's innovative studies of line, form, and color were fundamental to the formation of the groundbreaking Neo-Concrete movement (1959-61). Clark's Superficie modulada (1956) explores the opening of space on a two-dimensional surface through planes separated by a tight fissure — a concept that the artist would unfold into the third dimension under Neo-Concretism. Similarly, Oiticica's gouaches on cardboard demonstrate an intuitive understanding of color and sensitivity to rhythm that he would later translate into physical space. Through her Tecelares, Pape proposes an alternative function for woodcuts, then considered a craft tradition; medium becomes a protagonist in these spatial investigations, as the texture of the woodblock becomes a compositional element.

Along with Clark and Oiticica, Pape would go on to become a preeminent artist of the 20th century, known for consistently challenging the relationship between the art object and the viewer.
Aluísio Carvão and Abraham Palatnik also joined the Neo-Concrete movement after their participation in
Grupo Frente
. On view will be Carvão's hard-edge geometric abstractions that examine chromatic variations on a flat surface.
Untitled
(1956) is a seldom seen painting on glass by Palatnik, who is a pioneer of kinetic art best known for revolutionary investigations of light, mobility, and technology.
The exhibition introduces many artists whose work has rarely been shown in New York. There are clear visual parallels in the production of brothers Hélio and César Oiticica from this period. Beyond a connection of medium, César Oiticica's featured works present flatly painted forms arranged to convey a sense of movement within a confined two-dimensional space. Color theory has been the essence of Rubem Ludolf's artistic career, which spans over 50 years.
Untitled (Study)
(ca. 1950s) is an early example where a focus on form led to his later chromatic compositions. A striking selection of works by João José Costa are included in the exhibition as well. Relatively unknown in the U.S., Costa employs line, color, and shape to create geometric compositions rooted in
Grupo Frente
's core principles. Décio Vieira's
Untitled
(ca. 1950s) shows a different approach to the geometric style practiced by the other artists through the use of a softer, less saturated color palette.
Grupo Frente
arrives at a time of increasing attention to Latin American artists and their often overlooked contributions to twentieth century art. Grupo Frente artists who have had recent solo exhibitions in New York include Lygia Clark's
The Abandonment of Art, 1948-1988
at MoMA and
Modulated space
at Luhring Augustine, Hélio Oiticica's
To Organize Delirium
at the Whitney Museum of American Art, and Lygia Pape's
A Multitude of Forms
at The Met Breuer. An exhibition catalogue accompanies
Grupo Frente
, featuring an introductory text by Luiz Camillo Osorio, Professor at the Pontífica Universidade Católica do Rio de Janeiro (PUC-Rio), curator and art critic.
DRISCOLL BABCOCK GALLERIES presents Judith Lauand: Brazilian Concrete Abstractions, our second survey devoted to this renowned artist, and an opportunity to examine the enduring contribution of this distinguished figure of postwar abstraction and Latin American art. Lauand (b. 1922, Pontal, São Paulo) was a formative participant in the longstanding Brazilian constructivist project, which included the remarkable careers of her female Brazilian contemporaries, particularly Lygia Clark, Lygia Pape, and Mira Schendel, all of whom have attained international critical attention. In a similar light, Lauand has emerged internationally as an artist who negotiated the social constraints of her position as a woman and the innovative painterly strategies she defined in the rational discourse of Concretism.
Lauand's abstractions are a carefully calibrated reading of line, shape, and space, and her authorial application of the language of geometry is equally guided by objectivity, mathematical rigor, and precision. In the 1950s, her aesthetic syncretism with São Paulo-based Concretism provided her opportunities to exchange ideas and exhibit as the only female member among the prominent group of artists who formed the avant-garde movement called Grupo Ruptura. In her use of a constructive vocabulary, Lauand, like many of her paulista colleagues, turned to the influential ideas and works of Max Bill and Josef Albers.
This survey explores six decades of the artist's practice from the 1950s through 2008, presenting significant examples of the artist's early experimental use of synthetic and industrial materials, modular grids and serial latticework, radiating vertices, and optical and illusory patterns. The circles cut into the enamel surface of CONCRETO 33 (1956) amplify the use of black, red, white and green as a dynamic template. Lauand's sustained investigation of geometrical systems is evident in the loose generation of shapes and structures that are subsequently developed in multiple versions in sketchbooks, lithography, drawings, and paintings. The expanding and contracting spirals in CONCRETO 66 (1957) are methodically examined in both gouache and linocut on paper as well as enamel on particle board. The logarithmic spiral, with its capacity to form infinite rotations, also appealed to Lauand because it suggested an intuitive visualization of rendering temporal experience and space. Lauand's unwinding rays in DO CÍRCULO À OVAL (FROM THE CIRCLE TO THE OVAL) (1958), utilizing paint and stucco on board, draws upon Waldemar Cordeiro's delineation of the scientific properties of spirals in his important seriesIdéia visível (Visible Idea). A colorful radial pattern returns in Lauand's SEM TÍTULO (UNTITLED) of 2001. Even as the artist revisited her principle set of shapes throughout her career, Lauand's liberating approach to the structural and theoretical framework of Concretism has expanded our definition of the historical term rupture.
Lauand participated as one of the first gallery monitors or docents at the now celebrated II São Paulo Biennial, held from late 1953 to early 1954. The second biennial—the international exhibition with over thirty-two participating countries from Europe, the Americas, the Middle East, and Asia—also coincided with the commemoration of the city's fourth centenary at the newly constructed Ibirapuera Park by the seminal Brazilian architect Oscar Niemeyer. In the same year, Lauand declared her commitment to Concretism's principles that were intent on determining a new concept of reality aligned with the practical developments of modern design, architecture, and machine aesthetics.
Lauand had her first individual exhibition in 1954 and subsequently participated in historic group shows, including the III Bienal de São Paulo in 1955-56; the I Exposição Nacional de Arte Concreta (1

st

National Exhibition of Concrete Art) in 1956; and the international retrospective on Concretism, Konkrete Kunst: 50 Jahre Entwicklung (Concrete Art: 50 Years of Development), organized by Max Bill in Zurich in 1960. Lauand was the subject of a major retrospective, Judith Lauand: Experiências (Judith Lauand: Experiences), at the Museu de Arte Moderna de São Paulo in 2011, and the recent survey, Judith Lauand: os anos 50 e a construção da geometria (Judith Lauand: the 1950s and the Construction of Geometry), at the Instituto de Arte Contemporânea, São Paulo, in 2015.
Aliza Edelman, Ph.D., is a curator with an art historical focus on the transnational narratives of postwar women artists and abstraction in the Americas. In 2014, she organized the survey Judith Lauand: Brazilian Modernist, 1950s-2000s at Driscoll Babcock Galleries. Her current scholarly writings are included in Women of Abstract Expressionism (Yale University Press and Denver Art Museum) and American Women Artists, 1935-1970 — Gender, Culture, and Politics (Ashgate Press), both 2016. Previously, she was an advisor to the critically acclaimed exhibition, Constructive Spirit: Abstract Art in South and North America, 1920s-50s at the Newark Museum, NJ, for which she contributed an essay to the catalogue. She is a regular contributor to the Woman's Art Journal.
PAID FOR BY ORGANIZING FOR ACTION.
© 2016 UNICEF, All Rights Reserved.
We have three runners going tomorrow & I tell you what, I am really confident about the chances of all three of them.
I think it's going to be another really good day!
And they fantastic thing is they are VERY nice prices too. None of your odds-on or short priced favourites, you know that's not how I work.
I was told that the 9/1 is definitely expected to run very
I was told in no uncertain terms to GET ON!
Stupidly cheap special offers may have gone from the website, but at just £25 a month I would like to think I am a lot cheaper than the majority of the other premium tipping/info sites.
And of course if you join forces with me for a longer period it works out even cheaper than that.
JULY 2017 NEWSLETTER - CULTURE AND EDUCATION
Welcome to the July 2017 newsletter. Here you will find a wide

range of events, activities and opportunities related to Brazil that will take place in the coming weeks and months in the States of New Jersey, New York and Pennsylvania. Help us grow our community by disseminating this newsletter among your friends and network, and please contribute with your suggestions and feedback (emails and web links below).
CULTURAL EVENTS
VISUAL ARTS
What:
Exhibition "Helio Oiticica: to Organize Delirium
"
Where: Whitney Museum of American Art
When: July 14 - October 1
VISUAL ART
What:
Grupo Frente
– The First in depth U. S. exhibition of the historic Rio de Janeiro based group. Works by Lygia Clark, Hélio Oiticica, Abraham Palatnik, Lygia Pape, Ivan Serpa, among lesser known artists.
Where: Galerie Lelong (Manhattan)
When: June 22 – August 5
VISUAL ART
What:
Judith Lauand: Brazilian Concrete Abstractions
Where: Driscoll Babcock Galleries (Manhattan)
When: June 15 – July 28

VISUAL ART
What:
Exhibition "Tied Together", by Cecilia André
Where: Parasol Projects (2 Rivington Street)
When: July 5 – July 9. Opening Reception: July 6 @ 6:00 -9:00 PM

VISUAL ART
What:
GNR Presents
: a multimedia collective show that brings together a wide range of works representing the gallery
Where: Galerie Nara Roesler (Manhattan)
When: July 7 – September 1

BOTECO SOCIAL
What: A social club with monthly events to celebrate Brazilian Culture.
July Event: Brazilian Futvôlei: afternoon at the pier 25 Sand Courts
. Please note that this a free event, but RSVP is required (
juliana@leblon.com
). Limited spots available.
When: July 6 @ 6:30 – 9:30 PM.

PERFORMANCE ART
What:
Body in Process
, Larissa Ferreira experiments on how the body is transformed by presence and absence, using the coal as a symbol of the memory.
Where: New Women Space (188 Woodpoint Road, Brooklyn, NY)
When: July 7 @ 7:00 PM – 8:00 PM

ART WORKSHOP
What:
Laser Cut Stencil Workshop
- Learn how to use a laser cutter to paint with the stencil technique. Hosted by the Brazilian visual artist and art historian Vanessa Rosa.
Where: Pioneer Works (59 Pioneer Street, Red Hook, Brooklyn)
When: July 8 @ 12:00 – 4:00 PM

MUSIC
What:
Quarteto Moderno with Richard Boukas
Where: Jazz Forum Arts (Tarrytown, NY)
When: July 9 @ 4:00 - 7:00 PM

MUSIC
What:
Carlinhos Brown at Lincoln Center Festival
Where: Lincoln Center – David Geffen Hall
When: July 15 @ 8:00 PM
ONGOING CULTURAL EVENTS
VISUAL ART
What: Video Installation "O Levante", by Jonathas de Andrade, at the exhibition
Unfinished Conversations
Where: Museum of Modern Art (Manhattan)
When: March - July 30
VISUAL ART
What:
Exhibition "Lygia Pape: A Multitude of Forms"
Where: Met Breuer (Manhattan)
When: March 21 - July 23
PUPPET THEATER
What:
City Parks Puppet Mobile presents the traveling show "Cinderella Samba
"
, the classic cinderella fairy tale with a carnival twist
Where:Various Parks, playgrounds and recreation centers in NYC
When: May 1 – August 30
VISUAL ART
What:
Works by Lygia Clark, Lygia Pape and Mira Schendel at the collective exhibition "Making Space: Women Artists and Postwar Abstraction
"
Where: Museum of Modern Art (MoMa) (Manhattan)
When: May – August 13
MUSIC
What: Join the
Brazilian Chorus of New York
,
International Brazilian Opera (IBOC)
Where: Our Lady of Pompei Church (25 Carmine Street, NY, West Village) (Manhattan)
When: Rehearsals twice a week:
Sundays - 11:30 AM - 1 PM (Church auditorium - downstairs)
Thursdays – 7:00 - 8:30 PM (Organ room - upstairs)
MUSIC
What:
Dom Salvador Solo Piano
Where: River Café (Manhattan)
When: Every day except Thursday
CROWDFUNDING - BRASIL SUMMER FEST
What: Crowdfunding campaign for the music festival "Brasil Summer Fest".
Click here
to make a donation.
UPCOMING CULTURAL EVENTS
VISUAL ART
What: Exhibition
"Another Gesture/Eine weitere Geste/Um Outro Gesto
"
with works by female german and Brazilian artists (Veronika Hilger, Svenja Kreh, Alice Quaresma and Teresa Viana). Curated by Cynthia Cruz and Tatiane Santa Rosa
Where: A.I.R Gallery (155 Plymouth Street, Brooklyn)
When: August 3 – August 20

MUSIC
What:
Elza Soares/Liniker e os Caramelows/Telessen, presented in association with Brasil Summer Fest
Where: Summer Stage - Central Park (Manhattan)
When: August 5 @ 6:00 - 10:00 PM

MUSIC
What:
Aline Muniz, presented in association with Brasil Summer Fest
Where: Joe's Pub (Manhattan)
When: August 10 @ 9:00 PM

MUSIC:
What:
O Terno, presented in association with Brasil Summer Fest
Where: David Rubenstein Atrium at Lincoln Center (Manhattan)
When: August 10 @ 7:30 PM

CULTURE
What:
Brazilian Week in Newark
(Exhibition Women of Power and Art; Parade "Lavagem da Rua 46"; Music Festival at Ferry Street)
Where: Newark (different locations)
When: August 30 – September 3

VISUAL ART
What:
Exhibition
"Leonilson: The Fabric of Difference
"
Where: America's Society
When: September 27 – February 4

MUSIC
What:
Seu Jorge – The Life Aquatic, a Tribute to David Bowie
Where: The Beacon Theatre (Manhattan)
When: September 27 @ 7:00 PM

CULTURE
What: Simpósio Cultural Pan-Americano de Literatura, Cinema, Música e Tradições Culturais
Where:
Brazilian Endowment for the Arts (BEA
)
When: September 27 – September 29
EDUCATIONAL AGENDA
OPPORTUNITIES
ADD YOUR EVENT

Please let us know about events that you would like to see posted on future editions of our newsletter. You can reach us by email up to a week before the newsletter's release date (1st day of each month).
SHARE THE NEWSLETTER

Help us grow our community by sharing this newsletter with family, colleagues and friends who have an interest in Brazilian culture and education. Just click on the link below.
FOLLOW US ON SOCIAL MEDIA
For weekly and daily updates about culture and education, as well as educational opportunities, please visit our Cultural Blog and Facebook pages.
CONSULAR SERVICES
Further information about consular services and activities for the Brazilian community can be found in the website and Facebook page of the Consulate General of Braziil in New York (CGBNY)