Sula --

My role as Grace on Will and Grace is the thing I'm second-most proud of. The first is being a mom.

And as a mom, I really care about the trajectory of our country. Because what we do right now has consequences for decades, even generations. It determines whether we're a country that's inclusive, compassionate, and tolerant.

Or not.

This week, Senate leaders are pushing for a vote on their disastrous Obamacare repeal bill. If it becomes law, the consequences will be devastating.

It would harm the millions of Americans living with pre-existing conditions; the women and families who depend on the essential services Planned Parenthood provides; and the children, the disabled, and the elderly currently getting crucial care through Medicaid -- all to give a massive tax break to the wealthy.

Taking critical -- even life-saving -- coverage away from the people who need it most is not humane. And that's why staying silent right now is not an option.

We have to protect each other. This isn't some abstract issue. What happens this week could affect our parents, our children, and our friends who are bravely fighting illnesses.

We can't turn our back on them, and the people elected to represent us shouldn't, either. Make no mistake: We are fighting for the soul of our country right now.



If you agree that this catastrophic bill doesn't reflect the future you want for this country, join me in speaking out with OFA:



https://my.ofa.us/Speak-Out-Today

Thanks,

Debra Messing




PAID FOR BY ORGANIZING FOR ACTION.
PAID FOR BY ORGANIZING FOR ACTION.
Free Adult Literacy Program - November 2016 - June 2017
Different Locations in Description Below
CENTER FOR LATIN AMERICAN & CARIBBEAN STUDIES
OFFERS
FREE ENGLISH CLASSES
Adult Basic Education/High School Equivalence (ABE/HSE)
Saturdays: 9:30am
May 11th -- June 30th, 2017
Monday -- Advanced -- St. John Hall 109B - 6:30pm-9:30pm
Intermediate -- St. John Hall 304B -- 6:30pm-9:30pm
Tuesday - Basic - St. John's Hall 109B - 6:30pm-9:30pm
Wednesday -- Intermediate -- St. John Hall 109A -- 6:30pm-9:30pm
Advanced -- St. Johns Hall 109B-6:30pm-9:30pm
Thursday -- Basic -- St. John Hall Room 109B - 6:30pm-9:30pm
LOCATION; ST. JOHN'S UNIVERSITY QUEENS CAMPUS
8000 Utopia Parkway
Jamaica, NY 11439
All class materials and textbooks are provided. You can start at any time.
To register, or for additional information, please contact:
These classes and workshops are made possible thanks to a grant from the Department of Youth and Community Development (NYC DYCD) received by Dr. Alina Camacho-Gingerich, Director of the Center for Latin
American and Caribbean Studies (CLACS) and Professor of Languages and Literatures at St. John's University
LOCATION: ST. JOHN'S UNIVERSITY QUEENS CAMPUS
8000 Utopia Parkway Jamaica, NY 11439
All class materials and textbooks are provided. You can start at any time.
To register, or for additional information, please contact:
The Global Media Reports Collection–Just $1,995!
Great news! We've extended this promotion and have lowered the price even further. Now, through

Friday July 7th

, our Global Media Reports Collection is on sale for just $1,995. That means you're getting four of our in-depth global media reports all for the price of one.
This report collection covering digital behavior and usage habits across 40 countries includes:
The Global Media Intelligence Report 2016 (194 pages):

Examines media usage and penetration in more than 40 countries.

The Global Mobile Landscape 2016 (77 pages):

Deep-dive into the use of mobile phones and smartphones in major markets in the Asia-Pacific region, Europe, Latin America, the Middle East and Africa, and North America.

Global Video Platforms 2016 (80 pages):

Highlights the use of the leading digital video services in major markets in more than 30 nations.

Global Social Platforms 2016 (81 pages):

A study of the leading social networks in Asia-Pacific, Europe, Latin America, the Middle East and Africa, and North America.
If you are affected by changes in today's digital media and marketing environment, this collection is an essential resource.
But remember:

this offer only lasts through

July 7th 11:59PM EST

– so get it today!
| | |
| --- | --- |
| | June 28, 2017 |
The Everywhere Brand

Attract more customers by commanding more visibility for your people, places, and products across the internet. Embrace the universe beyond your website. Get your brand seen on search results, maps, and directories across the web. Turn web results into customer interactions and sales.

Download Whitepaper
How Product Visualization Affects Sales

Mobile's smaller screens and consumers' dwindling attention spans have made product visualization even more important. An interview with Gaurav Sethi, co-founder of Outward, about how retailers can benefit from improving their visuals.

Read the Article
©2017 eMarketer, Inc. 11 Times Square, New York, NY 10036
Olá, Sula! Tudo bem?
Hoje estou te mandando esse e-mail para contar a
história do Bryan
, que recebe atendimentos aqui na Fundação Dorina!
Com
apenas 5 anos de idade
, ele já tem aulas de braille toda terça-feira e é um dos maiores usuários da nossa
biblioteca acessível
.
Bryan já nasceu sem enxergar e, desde o ano passado, ele frequenta a Fundação Dorina para que no futuro possa ter
uma vida independente!
Aqui na Fundação Dorina temos milhares de outras histórias para contar!
São mais de 70 anos atuando para incluir pessoas com deficiência visual na sociedade através do acesso à cultura, educação e trabalho.
Muito obrigada por fazer parte dessa história conosco!
Marina Yonashiro
Comunicação
Fundação Dorina
Você já imaginou um mundo onde não poderia expressar a sua opinião ou defender aquilo que acredita?
Pois é exatamente o que querem fazer, nos calar. E amanhã isso também pode acontecer com você!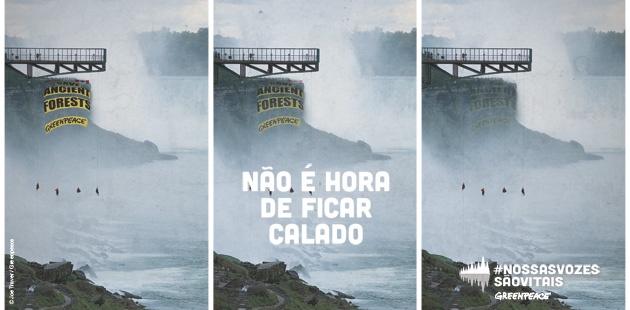 Um processo de 300 milhões de dólares canadenses, movido por uma madeireira, quer silenciar o Greenpeace no mundo e nós não vamos ficar parados! Só aqui no Brasil são 25 anos de luta e independência, expondo aqueles que destroem nossas florestas e agridem o meio ambiente.
Com sua ajuda eles não vão conseguir nos calar e poderemos salvar a floresta boreal da destruição, da mesma forma como lutamos pela Amazônia no Brasil.
Roberta Ito
Greenpeace Brasil
LAST CALL!
Last chance to
enrol
is Friday, 30 June.
T.I.N.A. is an international platform and an open call that allows artists to get in touch with a network of galleries and curators interested in evaluating new projects. The current call includes 3 galleries in Amsterdam; 4 galleries in Beijing; and 4 galleries in Turin.
T.I.N.A. is addressed to all artists, regardless of age, nationality and medium. Artists working at all levels are encouraged to apply by creating an online profile where they may upload a mini-portfolio. At the end of the call, each gallery in the jury will select one artist to commence a true collaboration beginning with a solo or group show.
GALLERIES AND INSTITUTIONS OF THE 6th T.I.N.A. PRIZE

Amsterdam: Foundation Jetty/Stichtingla Jetée, Kulter and Van der Helstplein Plain Exposities.
Beijing: dreamCo, Minority Space, Tabula Rasa Gallery and Tong Gallery+Projects.
Torino: Burning Giraffe Art Gallery, GalleriaMoitre, Opere Scelte and Riccardo Costantini Contemporary.
Brazil Promotion
A Brazil Promotion apresenta as principais novidades e lançamentos do ano em produtos e serviços promocionais, brindes, presentes corporativos, produtos e serviços para a realização de eventos, gráficas especializadas, agências, soluções para o merchandising no ponto de venda, marketing digital, novas tecnologias, mídias interativas e muito mais.
A feira reúne cerca de 240 fornecedores numa área de 16.188m², no Transamérica Expo Center, e recebe mais de 12.500 profissionais de decisão das empresas de diversos segmentos do mercado. Em apenas três dias, você entra em contato com o que há de melhor e mais avançado no setor promocional e de varejo enquanto se diverte com as diversas atrações da feira: cenografia temática, performances e sorteios, atrações itinerantes, etc.
Além de tudo isso, paralelamente ao evento, você poderá participar de seminários especiais apresentando as últimas tendências do mercado.
A Brazil Promotion é o lugar certo para quem deseja encontrar fornecedores e soluções diferenciadas para campanhas, ações promocionais, merchandising no ponto-de-venda, soluções para o varejo e eventos corporativos.
O acesso é gratuito para os profissionais do setor.