Thanks for adding your name and saying you'll keep fighting for progress with OFA.

This movement was built by people like you adding their voices for change, one by one. Together, our voices become louder -- because we all know real change can't be achieved alone.

Start organizing by sharing the link below with two friends and ask them to join you in the fight for progress.

https://my.ofa.us/Push-Forward-With-OFA



Organizing for Action
IF YOU AN EXISTING MEMBER THEN PLEASE IGNORE THIS EMAIL YOU GET ALL INFO INCLUDED IN YOUR MEMBERSHIP.
I hope you have had a fantastic week & that Friday is treating you well so far.
As a previous member/buyer of info I wanted to offer you something rather special.
Get the next 3 all-weather info gambles with my profit guarantee included.
FOR TODAY ONLY..

I am allowing 25 people in to get access to my next 3 all-weather gambles for just £10.99
If you already have a profile on my website, simply log-in, go to your profile & select 'change membership level'
! Once checkout is complete, please check all spam/trash/bulk & promotions folders for an email.
Just in case the automated email fails I will email ALL 25 later today to confirm your place. Don't worry you won't miss anything.
PAID FOR BY ORGANIZING FOR ACTION.
UPCOMING BRAZILIAN MUSIC EVENTS
"Viva Hermeto!"
"Viva Hermeto!" Celebrating Hermeto Pascoal' s 80th Birthday"
M
ay 12 th @ 7 PM
New School Brazilian Jazz Ensemble
live at Silvana performing "Viva Hermeto!" program.
Richard Boukas founded the Brazilian Jazz Ensemble at New School Jazz in 1995, the first among all New York City area jazz studies programs.

In contrast with the Brazilian Choro Ensemble (which features a 140-year panorama of the genre's repertoire in a chamber ensemble setting), the group's music is contemporary Brazilian instrumental (known generally in Brazil as música instrumental) which leans more in the jazz direction and blends acoustic solo instruments with a more intense electric rhythm section.
Learn more:

New School
for Performing Arts
55 W 13 St.
FREE
Richard Boukas, director
Friday May 12, 730pm
Glass Box Theatre
Hermeto Pascoal is a Brazilian composer and multi-instrumentalist. He was born in Lagoa da Canoa, Alagoas, Brazil. Pascoal is a beloved figure in the history of Brazilian music, known for his abilities at orchestration and improvisation, as well as being a record producer and contributor to many other Brazilian and international albums.
Pascoal often makes music with unconventional objects such as teapots, children's toys, and animals, as well as keyboards, button accordion, melodica, saxophone, guitar, flute, voice, various brass and folkloric instruments. Perhaps because he grew up in the countryside, he uses nature as a basis for his compositions, as in his Música da Lagoa, in which the musicians burble water and play flutes while immersed in a lagoon: a Brazilian television broadcast from 1999 showed him soloing at one point by singing into a cup with his mouth partially submerged in water. Folk music from rural Brazil is another important influence in his work.
Hermeto Music: Click here
Promoted and Endorsed by Brazilian Music Foundation
BRAZILIAN JAZZ CONCERT SERIES
Brazilian Music Foundation will be presenting a series of concerts in partnership with local musicians with the intention to promote and advance Brazilian Music in New York City.
Luiz Simas & Wesley Amorim





Saturday, May 20th




7:00 pm (Doors open at 6:15 pm)
Luiz Simas (piano, vocals) and Wesley Amorim (guitar) with special guest singer Julia Haughton.

Join Luiz Simas, Wesley Amorim and special guest Julia Haughton for an evening of gorgeous, exciting, exhilarating Brazilian music! Their repertoire includes Luiz's and Wesley's infectious original tunes as well as beloved Brazilian music standards by Jobim, Caetano Veloso and others.

The Metropolitan Room
34 West 22nd St. (Bet. 5th & 6th Aves)




TICKETS

$ 25
This event is part of the Brazilian Jazz Concerts Series promoted by the Brazilian Music Foundation.
WWW.BMF-USA.ORG
Promoted by Brazilian Music Foundation
LET'S KEEP THE BRAZILIAN MUSIC PLAYING!


THANK YOU ALL FOR SUPPORTING THE BRAZILIAN MUSIC FOUNDATION!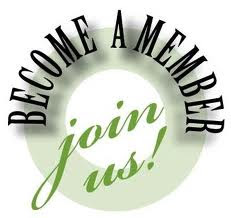 Individuals
Would you like to help support the Brazilian Music Foundation? Whether it is a financial donation, sponsoring a piece, or donating services, it is extremely appreciated. Please email:
info@bmf-usa.org
, and let us know how you would like to help. We will then contact you to make arrangements. Thank you!
Are you a business and want to show your support for the Brazilian Music Foundation? If so, please visit this link here to
A sincere thank you to all the local businesses who have shown financial support for Brazilian Music Foundation. Through their generous contributions, Brazilian Music Foundation can continue to offer affordable musical programs and ticket prices, and meet the ongoing and increasing expenses that it takes to bring live Brazilian music to the New York community.
Donate Instruments!
Looking for a charity that will place your musical instrument in the hands of a deserving child?

Donate to BMF and we will give them to kids who will play and cherish them!

All instrument donations are tax deductible.



We cannot provide appraisals, but will provide a donation letter for tax purposes. Have any questions? Please contact us at info@bmf-usa.org
BRAZILIAN MUSIC FOUNDATION
501(c)3 Non-Profit & Tax Exempt Organization
We specialize in teaching Brazilian Music, its rhythms, and styles!
Contact: Madalena Sousa Founder/CEO/President
info@bmf-usa.org (917)-400-1578
www.bmf-usa.org
Our mailing address is:
2540 Shore Blvd. Suite 3D - Astoria, NY 11102
Paid for by Organizing for Action.
© 2016 UNICEF, All Rights Reserved.