The Restaurant
Across a bridge, over a river, into a dream.
Located in one of New York's most unique settings, The River Café has become very well-known around the world as a culinary destination.
Nestled riverside under the Brooklyn Bridge with sweeping views of the New York skyline and the Statue of Liberty, The River Café serves a classic New American menu using only the finest and freshest ingredients available.
The Brazilian Chorus of New York
No Auditions necessary. Everyone is welcome to join!
The Chorus rehearses regularly:
• Sundays from 11:30am to 1pm. Father Demo Hall (downstairs).
• Thursdays from 7:00pm to 8:30pm. Organ Room (upstairs).
Rehearsal Location:
25 Carmine St, New York, NY 10014
Currently under the direction of João MacDowell.


"We proudly present our special selection of artists for this month. Different techniques and styles that you will absolutely fall in love with."
Alcinda Saphira
ART CURATOR


He developed his sense of art and design at an early age, leading him to create custom Porsches and BMWs, along with a wide variety of iconic products.
Amaro was born in Rio de Janeiro, where he resides now. His forté is geometry where he expresses his concretism through his paintings. He has been showcased in several exhibitions, including the Onu Art Exhibition.
The artist work relates to a sophisticated degree of technical skills and understanding, which give his sculpture the purity and originality necessary to achieve international recognition.
Her familiarity with colors and shapes comes from a long time, but only in her adulthood materialized through the
collage
, in which she puts her impressions.
Tiril,
paints by automatism accessing material from the subconscious and unconscious mind as part of her creative process.
Sunday, Apr 23 - 8:30 & 10:00pm


NEW BRAZILIAN PERSPECTIVES: HELIO ALVES QUARTET
Billy Newman, host
Helio Alves, piano; Vic Juris, guitar; Edward Perez, bass; Edu Ribeiro, drums


A native of Sao Paulo, Brazil, pianist Helio Alves combines the rhythmic complexity of modern brazilian music with the edgy energy of contemporary jazz. A resident of NYC since the early '90s, Alves has received high praise as an in-demand sideman with the likes of Joe Henderson, Yo-Yo Ma, Paquito D'Rivera, Airto Moreira, Claudio Roditi, Rosa Passos and Sadao Watanabe, to name but a few.

$10 cover plus $10 minimum

Monday, Apr 24 - 6:00PM


BENNINGTON WRITERS - POETRY
V. Hansmann and Oona Patrick, co-hosts
TJ Jarrett, featured reader; Becca Lachman; Sally Ashton; Christopher Salerno

Please join tonight's featured reader, TJ Jarrett, along with poets, Becca Lachman, Sally Ashton, and Christopher Salerno.

TJ Jarrett is a writer and software developer from Nashville, Tennessee. Her recent work has been published in Poetry Magazine, Boston Review, Beloit Poetry Journal, Third Coast, VQR, West Branch and others. Her work has been anthologized in Language Lessons from Third Man Books and Best American Non-Required Reading 2015. Jarrett's debut collection, Ain't No Grave, was published with New Issues Press (2013) and her second, Zion, winner of the 2013 Crab Orchard Open Competition, was published by Southern Illinois University Press in the fall of 2014.

Monday, Apr 24 - 8:30PM


UNREQUITED
Amanda Ferguson, vocals; Joshua Richman, piano; Dylan Shamat, bass; Will Terrill, drums

Join Chanteuse Amanda Ferguson, along with musicians Joshua Richman on piano, Dylan Shamat on bass, and Will Terrill on drums, as she explores themes of love, loss, and resilience in "Unrequited", featuring a range of classic standards and contemporary favorites.

$10.00 cover plus $10.00 minimum

Tuesday, Apr 25 - 6:00PM


VAUDEVILLAGE
Tym Moss, host

Come and join us for a night of fun, laughs and drinks!! Vaudevillage is a variety show that brings you theatre, comedy and music all in one night!!

The event is hosted by the charismatic and funny Tym Moss and directed By Gus Ferrari

And the line up of the evening consist of three 10 minute comedic plays that will keep you laughing the whole night:

April Fools, by Steven Korbar

Love on a Sewer Pipe, by Suzanne Bailie

Service, by Irene L, Pynn

We have a very funny & talented cast --and our musical guest for the month of April is the fabulous, Marnie Klar.

Join us for laughs, drinks....and to be merry!!! At Cornelia Street Cafe!!

$10.00 cover plus $10.00 minimum

Tuesday, Apr 25 - 8:30PM


CHRISTINE LAVIN, JULIE GOLD, DANIEL CAINER

Legendary folk singer and broadcaster Christine Lavin, Grammy Award-winning writer of 'From a Distance', Julie Gold and Edinburgh Fringe Award-winning musical storyteller from the UK, Daniel Cainer, combine forces for what promises to be a fabulously entertaining and memorable triple-bill.

Christine is constantly touring the country with her unique blend of folk and observational comedy. Cainer is a Cornelia Street favorite and has recently enjoyed three limited off-Broadway runs for his one-man musical shows Jewish Chronicles and Gefilte Fish & Chips. Julie's songs have been covered by nearly every major recording artist in the Universe and possibly beyond.

'Since emerging from the NYC singer/songwriter scene in the late 1980s, (along with Suzanne Vega, Shawn Colvin, John Gorka, etc), Lavin quickly established herself as an entertaining tour de force. Quick on her feet, witty, insightful, engaging, she remains one of the most popular and respected performers in the genre.'

'Julie Gold simply exudes warmth, humility, honest, genuine sincerity, charm and a great sense of humor…She is truly blessed – not just with talent and intelligence, but an infectious personality and inner strength'. - Cherry Hill Times

'An extraordinary performer. At times heartbreakingly poignant, at other times laugh-out-loud funny. Utterly charming, thoroughly recommended' Edinburgh Festivals Magazine 'Honest,edgy, touching and unpredictable. He will leave you tapping your toes and longing for more" - Jewish Week, New York

Wednesday, Apr 26 - 6:00PM


SOUL SISTER REVUE
Cynthia Manick, curator; Ed Toney, host
Mahogany L. Browne; LeRonn P. Brooks; Janel Cloyd; Noel Quiñones; Purvi Shah

For a night of tales and poetry, join Soul Sister Revue for its 4-year anniversary at Cornelia Street Café where we ask "what does soul mean to you?" Soul Sister Revue highlights those established and emerging poets who write in the narrative tradition of storytelling.

$10.00 includes a drink

http://soulsisterrevue.com/

Wednesday, Apr 26 - 8:00PM


MAREIKE WIENING QUINTET
Mareike Wiening; Rich Perry; Alex Goodman, guitar; Glenn Zaleski, piano; Johannes Felscher, bass


Brooklyn-based German drummer Mareike Wiening released her first album "Crosswalk" as a bandleader in 2014. Since then she has been successfully playing her music in Europe and the US. Wiening's Quintet returns to Cornelia Street Café with an outstanding group of international musicians, including Rich Perry on tenor saxophone, Florian Weber on Piano, Alex Goodman on Guitar and Johannes Felscher on Bass.

"Thoroughly modern, progressive jazz, Mareike Wiening's music has many layers that unfold with each repeated hearing. The band as a unit is superb, with each soloist's voice clearly speaking, obviously inspired by the compositions, the arrangements and how the other players sound behind them." -- All About Jazz 2014

Wednesday, Apr 26 - 9:30PM


TOBIAS MEINHART QUINTET, NATURAL PERCEPTION
Tobias Meinhart, tenor sax, ewi; Charles Altura, trumpet; Yago Vazquez, piano; Orlando LeFleming, bass; Jesse Simpson, drums

Natural Perception is Tobias Meinhart's debut album for ENJA Records. After spending five years living and playing in New York City, the saxophonist has compiled a series of original compositions that he feels represent his personal exploration of the spiritual power of music. The concept of the album was heavily inspired by Alejandro Jodorowski's book, The Spiritual Journey, and especially the mental and emotional state that Jodorowski describes as "Empty mind, full heart." To make a performance of such proportions possible, Tobias put together a band with whom he feels completely free, and thus capable of reaching a level of playing that is transcendent.

"One of Germany's biggest talents on the saxophone." Jazzthing

Thursday, Apr 27 - 6:00PM


RHONDA HANSOME AND DAVID CANTOR: AT THE CORNER OF COMEDY AND SONG

Comedian Rhonda Hansome and songwriter David Cantor join forces for the first time to showcase their talents in a unique and delightful double-bill.

$10.00 cover plus $10.00 minimum

http://www.RhondaHansome.com

,

http://www.davidcantormusic.com

Thursday, Apr 27 - 8:00 & 9:30pm


TOM CHANG QUARTET
Tom Chang, guitar, comp.; Quinsin Nachoff, tenor sax; Matt Aronoff, bass; Kenny Grohowski, drums

Contemporary jazz guitarist, Tom Chang leads a quintet featuring some of the finest improvisers in the New York jazz scene. The music will encompass modern jazz to contemporary classical all with a heavy emphasis on groove and melody.

"What separates these tracks from other rock-leaning cuts made by jazz musicians today? It feels authentic. And then the brief funk tune "Scatterbrain" emerges about halfway though the album, there's chicken-scratch guitar and a simple yet heavy beat that screams The Meters. But later, things get eerie, as is someone was mixing funk with a New York jazz edge. That someone was Chang." --Brad Faberman (Downbeat Mag.)

$10 cover plus $10 minimum

http://www.tomchangmusic.com

Friday, Apr 28 - 6:00PM


THE CRIMSON RAGDOLLS
Zoe Christianson, clarinet, accordion; Ali Dineen, piano, accordion, washboard; Megg Farrell, tenor banjo, ukulele; Joanna Sternberg, upright bass

The Crimson Ragdolls are a non-male jazz quartet performing a selection of favorites from the 1920s era, contemporary tunes, and some old songs with new lyrics. Four part harmonies and ragtime make for a good time! Featuring Zoe Christianson (clarinet, accordion), Ali Dineen (piano, accordion, washboard), Megg Farrell (tenor banjo, ukulele) and Joanna Sternberg (upright bass).

$10.00 cover plus $10.00 minimum

Friday, Apr 28 - 9:00PM & 10:30PM


TOMAS FUJIWARA & THE HOOK UP
Tomas Fujiwara, drums, comp.; Adam Hopkins, bass; Mary Halvorson, guitar; Brian Settles, tenor sax; Jonathan Finlayson, trumpet

MELANIE MINICHINO

In describing Tomas Fujiwara & The Hook Up, Jim Macnie of The Village Voice says, "The drummer has named his band appropriately. Ensembles can go anywhere if the intra-group chemistry is cooking…Fujiwara sounds like he's got his mates on speed dial." The band's first record (Actionspeak, 482 Music) was named one of the best debuts of 2010 by the New York City Jazz Record and received a four-star review in Downbeat. The group's second album (The Air is Different, 482 Music) "continues upon a course, teeming with unanticipated shifts in strategy, but not executed in shock-therapy mode. With a superfine support system of revered improvisers, Fujiwara reaps the benefits of a distinctly fresh musical climate. With off-kilter patterns, cunning geometric architectures and sudden paradigm shifts, the band merges a search and conquer tactical component with an acutely balanced mix of structure and free-form dialogues." (Glenn Astarita, Jazz Review). It was included on several Best-of-2012 lists including All About Jazz Italia and Something Else. "The Air Is Different is wildly creative music that never veers into inaccessibility. If you're wondering where jazz might be headed in the new millennium, it's a good place to start." (Robert Bush, All About Jazz). The band's third album (After All Is Said, 482 Music), "layered and cohesive, rhythmically diverse, with a lean but muscular sound that defines Fujiwara's distinctive approach to melody and harmony," (Terrell Holmes, New York City Jazz Record) was released in April, 2015; "One of the most accessible, challenging and inventive recordings of recent vintage." (Troy Collins, All About Jazz)

"Tomas Fujiwara works with rhythm as a pliable substance, solid but ever shifting...His style is forward-driving but rarely blunt or aggressive, and never random. He has a way of spreading out the center of a pulse while setting up a rigorous scaffolding of restraint... a conception of the drum set as a full-canvas instrument, almost orchestral in its scope." -- Nate Chinen, New York Times

Saturday, Apr 29 - 6:00PM


ALBERT MARQUES TRIO FEAT. ARI HOENIG
Albert Marques, piano; Marcos Varela, double bass; Ari Hoenig, drums

Albert Marques is a Catalan transplant from Spain whose passion at the piano is only matched by his huge humanity and kindness. This is not cartoon jazz, or a stereotypical Latin Jazz trio. It is modern, fusing elements of Rock, Jazz, Flamenco, and R&B with a healthy dose of introspection, and not a fake moment. Every note is played with grit, reality, and love. – Arturo O'Farrill

Saturday, Apr 29 - 9:00PM & 10:30PM


SEBASTIAN NOELLE QUINTET
Sebastian Noelle, guitar

Guitarist-composer Sebastian Noelle has spent much of his life traveling the elusive path between two worlds. In life, he travels back and forth between his native Germany and his adopted home of New York City; in his art, he navigates the more fluid boundaries between the abstract and the emotional. Throughout that nomadic existence, music has provided a constant source of shelter, an idea that unifies the wide-ranging music on Noelle's third CD.

On Shelter, Noelle leads a stellar quintet that brings together some of the most forward-thinking and limitless musicians in modern jazz: saxophonist Marc Mommaas (Amina Figarova, Armen Donelian), pianist Matt Mitchell (Dave Douglas, Tim Berne), bassist Matt Clohesy (Seamus Blake, Darcy James Argue, Donny McCaslin), and drummer Dan Weiss (Rudresh Mahanthappa, Dave Binney).

"A guitarist probably best known for his integral role in Darcy James Argue's Secret Society, Mr. Noelle has a rewarding new album, "Shelter," that showcases his embrace of both lyrical intricacies and rockish swagger" - Nate Chinen (New York Times)

$10 cover plus $10 minimum

http://www.sebastiannoelle.com

Sunday, Apr 30 - 6:00PM


KEITH LANE'S SPRING SUN
Keith Lane, vocals, electric guitar, piano; Melody Fader, piano; Mitch Corber, videographer

April 30 is Walpurgis Night, the night before the celebration of spring - the following day. Keith Lane and Melody Fader cook up a spicy gumbo that transcends genres of classical, pop, jazz, New Orleans and rock. Together, Fader and Lane take you on a musical voyage through the four months of spring.

$10.00 cover plus $10.00 minimum

http://www.melodyfader.com

,

http://www.youtube.com/watch?v=2VAXpugj3xQ

Sunday, Apr 30 - 8:30PM


YUHAN SU QUINTET
Yuhan Su, vibraphone; Matt Holman, trumpet; Alex LoRe, alto sax; tba, bass; Allan Mednard, drums

A native of Taiwan, New York-based vibraphonist/composer Yuhan Su returns to Cornelia Street Cafe with a series of new music entitled Viaje featuring her quintet. Since the release of her second record A Room Of One's Own, the album has been listed on the Best of 2016 on Downbeat magazine and received numerous music awards and nominations including the Best Jazz Album of the Year and Best Instrumentalist Award from 2016 Golden Indie Award in Taiwan.

'Like the best fiction, it's entirely enveloping' - Downbeat (December, 2016)

$10 cover plus $10 minimum

Sunday, Apr 30 - 10:00PM


KING VULTURE
Russ Lossing, piano, comp.; Adam Kolker, tenor, sopranino sax, bass clarinet; Matt Pavolka, bass; Dayeon Seok, drums


King Vulture has been performing steadily for over two years and will go into the studio this May to record our first album. The compositions are highly malleable and the players are masterful and fluid improvisers and interpreters; you never know what will happen. Performing Russ Lossing's compositions designed to enable and inspire creative improvisations.

"…The pianist, Russ Lossing, illuminates the silence, suspends the time, and intensifies the collective flux. The wealth of his harmonic knowledge, the fluidity of his phrasing and his attention to the weight of every single note creates a sound palette for endless pleasures." --- JAZZMAN MAGAZINE (FR)

"Adam Kolker is One of the best saxophonists working today." -ERIC QUENOT - JAZZ MAN (PARIS)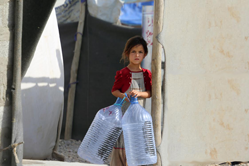 #AjudaParaOIraque!
Nosso momento, nossa hora.
Nós nos comprometemos a levar ajuda humanitária aos nossos irmãos e irmãs no Iraque e começar novas e eficazes ações para ajudá-los na esfera política e internacional.
Sim, voltaremos ao Iraque! Enquanto você lê estas linhas, nós (representados por alguns membros da nossa equipe) preparamos nossa ida ao Iraque.
Se você crê em Deus, por favor, faça uma oração por nós... não se trata de uma viagem de turismo.
Voltaremos porque não nos esquecemos (nem esqueceremos) dos nossos irmãos perseguidos no Iraque (e em outros lugares do mundo aos quais também enviamos ajuda, graças a você).
A expedição ocorrerá entre os dias 6 e 18 de abril.
Como fizemos no ano passado, seremos recebidos por comunidades de cristãos perseguidos e, se for possível, nos reuniremos com bispos e representantes de diversas igrejas locais, visitaremos os yazidis e também visitaremos alguns campos de refugiados com representantes de organizações caritativas locais e internacionais.
O principal objetivo da iniciativa é acompanhar o desenvolvimento dos projetos nos quais, graças à sua generosidade, estamos envolvidos com apoio econômico (mencionei alguns deles no e-mail que enviei há dois dias); além disso, conheceremos outros cujos responsáveis solicitaram a nossa colaboração.
Projeto de moradias estudantis, em Kirkuk; Projeto de escola infantil no Camp Nisthiman (Erbil); uma fábrica de corte de pedras q

ue tem como objetivo gerar trabalho para pessoas que perderam tudo.. uma construção para fornecer água a uma pequena vila...
E... é claro, ter uma experiência direta da difícil situação que os cristãos e outras minorias enfrentam em uma área devastada pela guerra, onde as pessoas são perseguidas por serem cristãs.

Por exemplo... (notícia recente) Você ouviu falar, nos últimos dias, da descoberta de milhares de cadáveres enterrados clandestinamente em valas comuns em Mosul?

Nossa principal meta é levar #AjudaParaOIraque... mas de um modo muito concreto.
Queremos levar ajuda material e financeira para os projetos específicos que mencionei em meu e-mail anterior, os quais também copio logo abaixo de minha assinatura.
Então... #AjudaParaOIraque é muito mais que uma hashtag.
Não somos ativistas de sofá... somos pessoas comprometidas com realidades e necessidades específicas. Embora você não possa ir pessoalmente ao Iraque com os membros da nossa equipe, como citizengoer você estará lá e também poderá ajudar diretamente... com uma doação.
Você pode fazer uma doação de 10, 15 ou 30 reais (ou qualquer outra quantia que considere apropriada), para que possamos levar ajuda humanitária aos nossos irmãos perseguidos no Iraque e começar novas e eficazes ações para ajudá-los na esfera política e internacional?
SULA, sei que fará a melhor doação que puder. Não importa que você doe alguma das quantias que sugerimos ou alguma outra (que, espero, possa ser um pouco maior).
Sim, sei que, mais uma vez, peço ajuda para o mesmo assunto...
Por quê? Quantas vezes farei isso? Até quando...?
Até que não seja mais necessário... sei que você compreende isso.
Deus lhe recompense!
Mais uma vez, muito obrigado por estar aí...
Meus cordiais cumprimentos.
Guilherme Ferreira e toda a equipe da CitizenGO
P.S.: A ajuda que pedimos é muito urgente. Se você puder fazer uma doação, por favor, tente fazê-la antes de fechar este e-mail (lembre-se de que logo mais partiremos para o Iraque!).
Depois
de
fazer
sua doação, por favor, envie este email aos seus amigos e familiares. Tenho certeza de que mais de pessoa desejará ajudar também!
Apenas um lembrete. Estes são alguns dos nossos projetos/objetivos nesta viagem:
Ter uma experiência direta da difícil situação que os cristãos e outras minorias enfrentam numa região devastada pela guerra, onde as pessoas são perseguidas por serem cristãs.
Registrar testemunhos de refugiados (cristãos e outras minorias) para conscientizar nossa comunidade e obter maior influência na esfera internacional a fim de proteger os cristãos perseguidos.
Divulgar, por todos os meios disponíveis, uma realidade frequentemente ignorada pela mídia ocidental.
Colaborar com projetos específicos:

Projeto de moradias estudantis, Arcebispo de Kirkuk, Monsenhor Mirkis.
Projeto de escola infantil no Camp Nisthiman, sob a supervisão de Etuti, uma ONG fundada por jovens cristãos.
Fábrica de corte de pedras, que tem como objetivo gerar trabalho para pessoas das quatro vilas próximas ao Monastério Mar Mattai.
Muitas construções e suprimentos para facilitar o realojamento dos habitantes de Tel Esqof, Baqofa e Batnaya, na diocese de Alqosh, Bispo Maqdassi e Arcebispo Warda.
Água para Ain Bakra, uma pequena vila de família cristãs pobres, localizada perto da área conquistada pelo Estado Islâmico.
E muito mais, incluindo apoio aos yazidis (assim espero, com a sua ajuda). Como disse acima, escreverei novamente em breve.
Os vereadores do Rio de Janeiro votarão em breve o Plano Municipal de Educação da cidade.
Precisamos da sua
valiosa ajuda
para pedir que eles retirem do texto todas referências à
ideologia de gênero
:
http://www.citizengo.org/pt-br/49583-protejam-nossas-criancas-nao-ideologia-genero-no-pme-do-rio-janeiro
Como é do conhecimento de todos, o "Gênero",
ferramenta ideológica de desconstrução da identidade
, agride frontalmente à família e os valores prezados pela imensa maioria da população brasileira. Esta ideologia, que j
á foi publica e mundialmente condenada pela Associação Americana de Pediatria
e por especialistas das mais diferentes áreas acadêmicas, tendo como base as teorias anticientíficas - e danosas - do psicólogo e sexólogo John Money, não pode fazer parte do PME.
Acreditamos que, numa verdadeira democracia, a justa opinião da maioria deve ser ouvida e atendida. No entanto, os defensores da ideologia de gênero se utilizam de argumentos fictícios, passam a
falsa ideia
de que estão lutando pelas minorias, quando na verdade o que vemos é a supressão da liberdade, o esfacelamento e a fragmentação do ser humano e a usurpação da liberdade dos pais educarem os próprios filhos.
SULA, sua participação é
imprescindível.
Por favor, assine e compartilhe a petição com o maior número possível de pessoas:
http://www.citizengo.org/pt-br/49583-protejam-nossas-criancas-nao-ideologia-genero-no-pme-do-rio-janeiro
Mais uma vez, muito obrigado pelo apoio.
Atenciosamente,
Guilherme Ferreira e toda a equipe da CitizenGO
Assine a campanha para enviar um e-mail aos vereadores do Rio de Janeiro e pedir retirem do PME todas as referências à ideologia de gênero