Are Olympic Games worth it for host cities? Learnings from Rio 2016 and other experiences
April 20 @ 1:00 pm - 2:00 pm
The Brazil Brown Bag Seminar Series invites you to its discussion titled, "Are Olympic Games worth it for host cities? Learnings from Rio 2016 and other experiences" with Rodrigo Rosa, Visiting Professional Fellow, ILAS.

Rodrigo Rosa is currently Visiting Professional Fellow at Columbia University after eight years working as Special Advisor to the Mayor's Office of the City of Rio de Janeiro, where he led various innovative initiatives on climate and environmental governance at the local and global scales. Rodrigo has considerable experience in the public sector as a legislative consultant of the Brazilian Federal Senate, where he worked on crafting important legislative works in Brazilian Congress. Rodrigo is a former journalist of major newspapers in Brazil, as Folha de S.Paulo and Jornal do Brazil with Master Degrees in Economics and environmental management and a PhD candidate at the Federal University of Rio de Janeiro on energy and sustainable planning.
420W 118th Street
New York, NY 10027 United States
Elizabeth Neuffer Fellowship
The Elizabeth Neuffer Fellowship provides academic and professional opportunities to advance the reporting skills of women journalists who focus on human rights and social justice. The Fellowship was created in memory of The Boston Globe correspondent and IWMF Courage in Journalism Award (1998) winner Elizabeth Neuffer, who died while reporting in Iraq on May 9, 2003. In collaboration with Neuffer's family and friends, the IWMF started this program to honor Neuffer's legacy while advancing her work in the fields of human rights and social justice.
The Neuffer Fellowship is designed for affiliated or freelance women journalists with at least three years of professional experience in journalism working in print, broadcast, or digital media. All nationalities are welcome to apply but non-native English speakers must have excellent written and verbal English skills in order to fully participate in and benefit from the program. The Fellow will complete research and coursework at MIT's Center for International Studies and journalism internships at The Boston Globe and The New York Times. The flexible structure of the program will provide the fellow with opportunities to pursue academic research and hone her reporting skills. Past fellows have taken advantage of opportunities to publish work under their byline through various media outlets.
"Elizabeth Neuffer was a courageous reporter for the Globe who was determined to shine a light on injustice wherever she found it, and we continue to be inspired by her example and her work. We're grateful that the IWMF fellowship in her name has enabled courageous women journalists around the world to carry on that tradition."
–Linda Pizzuti Henry, Boston Globe Managing Director
July 10-21, 2017, Unicamp, Brazil. APPLICATION RESULTS: April 20, 2017
The São Paulo School of Advanced Science on Research Methods for the Humanities is an initiative funded by the São Paulo Research Foundation (Fapesp) and will take place at the State University of Campinas (Unicamp), in Brazil, between the 10th and 21st of July 2017.
Applications should be submitted between March 20 and April 2, 2017. All applicants admitted will receive full funding (stipend and airfare) by Fapesp.
Não há limite de vagas para o curso online. Todos que se inscreverem receberão videoaulas semanais por e-mail a partir do dia 27 de fevereiro. Já as aulas de reforço presenciais têm vagas limitadas. Serão concedidas aos inscritos que possam se deslocar até a sede da LBV em Nova York.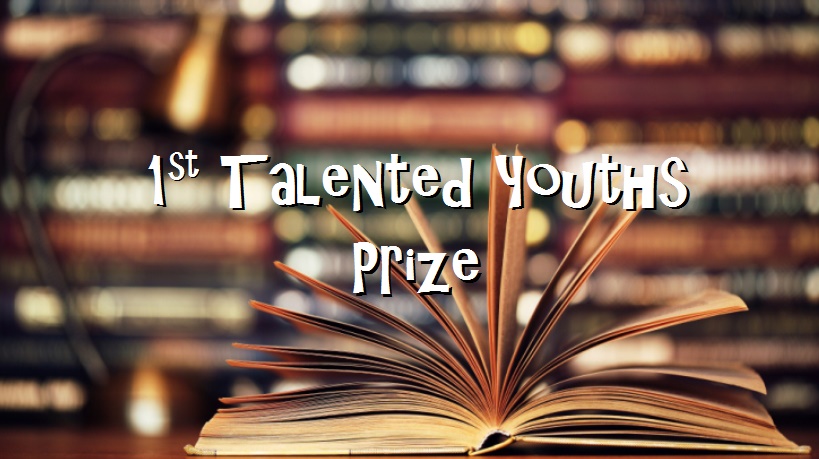 The Brazilian Endowment for the Arts has the honor to announce its first Talented Youths Prize with the intention of rewarding the talented young Brazilians living in the US or in the Bermudas Islands. The first place prize is a computer. (For further information, please read the official notice in its entirety. It is available on our website, only in Portuguese. Click here.)
Teachers and Principals, please help us spread this information among your Brazilian students. (It is highly desirable that the candidates are able to read Portuguese fluently, therefore the lack of an English version of our official notice. Nonetheless, Brazilian immigrants' children are also electable for enrollment in our contest.)
Dear students, we look forward to seeing you soon in our institution! Please read the official notice for acknowledging the rules before submitting your documents to our e-mail address (educational@brazilianendowmentforthearts.org).
2017 BRAZIL SUMMIT
April 24, 2017

Organized for over a decade, the Brazil Summit is one of the most important events in the Chamber's annual calendar. Government officials, business leaders, members of the international financial community and academia will have the opportunity to discuss and evaluate key developments affecting the Brazilian economy, as well as the current political, economic and investment outlook for Brazil.
Conference Chairperson
Gabrielle Trebat, Director, McLarty Associates
Keynote Speaker
Joaquim Vieira Ferreira Levy, Chief Financial Officer, The World Bank Group

Special Presentation
Marcello Moura Estevão Filho, Secretary for International Affairs, Ministry of Finance

Concessions / Infrastructure
Pablo Fonseca Pereira dos Santos, Special Advisor for Infrastructure, Inter-American Development Bank
Adalberto Santos de Vasconcelos, Deputy Executive Secretary, Secretariat of Investment Partnership Programs, Presidency of the Republic of Brazil


Trends in Trade: Impact on Brazil
Cassia Carvalho, Executive Director, Brazil-US Business Council
Fernando de Magalhães Furlan, Visiting Scholar, American University and Former Deputy Minister of State, Ministry Development, Industry and Foreign Trade
Kellie Meiman Hock, Managing Partner, McLarty Associates
Marcos Troyjo, Co-Director of BRICLab and Adjunct Professor of International and Public Affairs,Columbia University

Economic and Political Outlook
Paulo Vieira da Cunha, Partner, VERBANK Agriculture and VERBANK Consulting, LLC
Fábio Kanczuk, Deputy Minister for Economic Policy, Ministry of Finance
José Márcio Camargo, Chief Economist, Opus Gestão de Recursos
Carlos Kawall, Chief Economist, Banco Safra S.A.
Eduardo Loyo, Chief Economist, BTG Pactual
Media Sponsor