Aconteceu nos dias 26 e 27 de maio no Rio de Janeiro,no Jockey Clube , mais uma fantástica exposição das Artes da Artista Plástica Lisandra Miguel, onde exibiu mais uma vez suas perfomance em arames.
Foram 2 dias de um mega Festival de um Evento que promove a Cultura e Entretenimento anualmente. Estiveram presentes mais de 6 mil pessoas.
Lisandra vem sendo reconhecida no exterior: EUA e Europa, por suas pinturas estilo arnoveau com mistura do estilo surrealista.
Neste ano seguirá expondo suas obras na Alemanha, NYC, Miami e França.
LATAM AIRLINES PRESENTS: ZECA PAGODINHO
LIVE IN CONCERT - 2016 SER HUMANO TOUR
Palacio Europa - Saturday June 25th - Newark, New Jersey
Doors Open at 9PM - 21 and over to enter
Buy your tickets online

www.brazilinconcert.com/#zeca


Or call: Brazil in Concert (212) 398-6464 ex.3201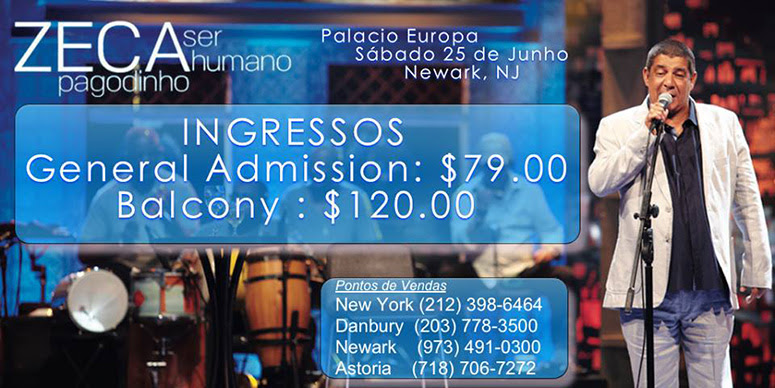 | | |
| --- | --- |
| Brazil in Concert | (212) 398-6464 ex.3201 |
Miguel Penha, artista plástico
maio 2016
Exposição em andamento Mostra Coleitva

Morte e vida
Exposição em andamento,

Visite o 25 salão Jovem Arte/ e conheça meus trabalhos que receberam Menção Especial do Juri de Seleção
Novos trabalhos - Rio Paciência- 30x40cm
Nova série de trabalhos, Digital Pigment Print, baseda em arquivo digital de trabalho antigos, assinada em laranja com pen posca, frente e verso.
trata-se de uma linha mais acessível, com qualidade de museu e limitada,
conheça linha completa acesse:
clique aqui
Próxima exposição - dentro da mata projeto itinerante
Preparando os trabalhos para a próxima exposição

será apresentada no

MARCO em

Campo Grande/MS, exposição Dentro da Mata que foi selecionada através do edital da instituição

a partir de 31 de agosto
Participe do sorteio e ganhe a tela Rio Paciência 30x40cm, pintura óleo sobre tela
Como sabem não tenho apoio financeiro para realizar a exposição, logo conto com amigos para viabilizar minha participação na temporada de projetos do MARCO.
dados para deposito, Favorecido Miguel Oswaldo Penha
Agencia BB 2373-6 CC 39342-8 -CPF 318752541-53
O sorteio será 30 setembro 2016 - Boa Sorte
Para Participar faça uma doação mínima de 50 reais, para saber mais clique aqui
Sobre Miguel Penha, de descendência indígena, apaixonado pela natureza, se cercou das matas, ao escolher como refúgio a cidade de Chapada dos Guimarães, faz desse local um estúdio a céu aberto, um paraíso natural que o inspira, e aperfeiçoa suas telas, pintando obcessivamente o contraste de luz, o reflexo na agua, os detalhes das diferentes espécies, difícil parar, difícil não pintar, o amanhecer o pôr do sol, as várias transformações e mudanças.
Cada estação do ano, um sol diferente, um riacho diferente, um céu multicolorido, o cerrado brilhando no sol intenso do Mato Grosso, troncos prateados, rosados, amarelos as cores pra mim não tem fim.