Centro Cultural Joaquim Lavoura

(Av. Pres Kennedy, 721 - Centro, São Gonçalo, RJ)

São Gonçalo debate
educação e futebol

Às vésperas da Copa do Mundo no Brasil, o CIEDS convida a todos para debaterem junto a especialistas as novas dimensões do esporte no Seminário "Futebol como ferramenta de desenvolvimento educacional".

O país do futebol reúne experiências de instituições e projetos sociais sobre novas formas de pensar educação, por meio do esporte.
Share this:




The Trade & Business Investment Committee invites you to attend a panel discussion on

How to Enter the Brazilian Market

Brazil's fast-growing, dynamic economy and rising middle class would seem to offer many profitable opportunities for American firms to serve this increasingly sophisticated consumer and business market. But what exactly does a U.S. company need to do to get off to a good start, and what are the risks involved? How does one best leverage the opportunities? What is the best way to get started?

A panel of Brazilian experts will share what you need to know about the promise and the pitfalls of doing business with and in Brazil.

Introductory Remarks:

J. Roberto De Azeved

o

,

Executive Director

,

Brazilian-American Chamber of Commerce, Inc.

Andrew L. Odell

,

Partner

,

Duane Morris LLP

Miriam O. Hyman

,

Partner

,

Duane Morris LLP

Speakers:

Mauricio Consulo

,

Director- Latin America Business Development

,

Clever Devices

Nicole M.H. Terpins

,

Foreign Law Clerk

,

Duane Morris LLP

Helena Wong

,

President

,

Top Trend International

Additional Speakers Will Include:

More information to follow!

1540 Broadway
New York, NY 10036

Registration:
$35 - Members

$70 - Non-members
Please forward this notice to your colleagues and business associates.

Disregard this message if you have already registered.
Ana e outros 29 colegas foram levados à cadeia pelo Serviço de Segurança da Rússia, depois que fizeram um protesto pacífico contra a exploração do petróleo no Ártico.
Você conhece o Greenpeace? Em mais de 40 anos de história, atuamos em todo o mundo de forma independente pela proteção das florestas e combate aos gases estufa, propondo um cenário energético mais limpo com investimentos em energias renováveis.
Com você ao nosso lado podemos continuar a denunciar crimes ambientais em todo o mundo e trazer soluções mais verdes e limpas para essa e futuras gerações.
Abraços,Equipe Greenpeace Brasil
Share this:




Forty-Fourth Annual Person of the Year Awards Gala Dinner
Rubens Ometto Silveira Mello
Chairman of the Board of Directors, Cosan
Sergio Marchionne
Chairman and Chief Executive Officer, Chrysler Group LLC
Chief Executive Officer, Fiat S.p.A.
Thursday, May 15, 2014
The Waldorf=Astoria
301 Park Avenue, New York City
Proceeds from this event will go toward the Person of the Year Fellowship Program in association
with Institute Ling and Lemann Foundation
509 Madison Avenue Suite 304 | New York, NY 10022 US
New York City's Early Exhibitor Discount Ends
THIS FRIDAY March 14th.

Exhibit your product/service in front of
thousands of business owners at
SMALL BUSINESS EXPO 2014 - NEW YORK CITY
Thursday June 12, 2014
Pier 92
Save on your exhibitor space & get a prime booth location!

Call us Today at 917-525-4954
Download
Exhibitor Rates
Chat with us online
Watch these Video Testimonials to see why you should exhibit.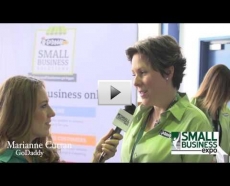 View more testimonials
Don't miss out on New York City's
biggest business networking event of the year!

Does your company have a unique product and/or service that helps a small business? Exhibit your company at the largest and only national business to business trade show and conference for small business owners where Expo attendees shop for products & services from vendors like you. Our exhibitor hall has a wide range of exhibitors, from start-up to Fortune 500.

Early Exhibitor Discount Ends

Friday 3/14/14


Save on your exhibitor space!
Call us Today at 917-525-4954 or Download Exhibitor Rates.

Thank you to our fabulous sponsors and exhibitors
for supporting small business!