How to invest in Goias
Muito positivo o evento realizado pela Camera de Comércio do Brasil em New York em parceria com o Governo do Estado de Goiás.
O evento veio fomentar ainda mais o Estado e contou com a presença do Governador Marconi Perillo e seu secretariado.
October 4, 2012

· Harvard Club · New York City
Infrastructure Investment Opportunities in Brazil are Underway!
The III Brazil Infrastructure Investments Forum will focus on the most recent developments in transportation (airports, railways, roads and ports), oil and gas, and civil construction.
Government officials and key representatives of the private sector in Brazil and the U.S. will address investment opportunities in strategic infrastructure areas under expansion and several major projects to be initiated in the coming years.
Business leaders, government officials, investors, fund managers and a vast array of professionals will discuss this segment which is considered one of the

main priorities for sustainable economic

growth in Brazil, in line with a set of government initiatives recently announced

.
Speakers Include:
H.E. Ambassador Luiz Felipe de Seixas Corr
êa
,
Consul General of Brazil in New York
Minister João Otávio Noronha
,
Justice
, Superior Court of Justice
Minister Benjamin Zymler
,
President
, Brazilian Court of Audit (TCU)
Theodore M. Helms

, Executive Manager of Investor Relations, Petróleo Brasileiro S.A. - PETROBRAS

João Carlos Ferraz

, Vice President, Brazilian Development Bank (BNDES)
Bernardo Figueiredo
,
President
, Empresa de Transporte Ferroviário de
Alta Velocidade S.A. (Etav)
Richard Klien

, Chairman of the Board, Multiterminais & Vice Chairman, Santos Brasil
David Neeleman
,
Chairman and CEO
, Azul Linhas Aéreas Brasileiras
Cesar Cunha Campos
,
Director
, FGV Projectos
Carolyn Trabuco
, Worldfund
Luis Martinez

, Vice President, International Center for Dispute Resolution (ICDR)
Marçal Justen Filho

, Founder and Partner, Justen Pereira, Oliveira & Talamini Advogados
Maurício Gomm-Santos
,
Partner
, Smith International Law
Cesar A. Guimarães Pereira

, Partner, Justen, Pereira, Oliveira & Talamini Advogados
Cristiana Fortini

, Comptroller-General, City of Belo Horizonte
Alden Atkins,

Partner, Vinson & Elkins LLP
Brasil aumenta em 12,7% a realização de transplantes
Dados do Ministério da Saúde mostram que foram realizados 12.287 transplantes no primeiro semestre de 2012, o que representa aumento de 12,7% em relação ao mesmo período de 2011. Entre janeiro e junho do ano passado, o total foi de 10.905 cirurgias realizadas. O transplante de pulmão teve aumento de 100%. O segundo maior avanço percentual foi o de coração, com 29% a mais quando comparado com os primeiros meses de 2011. Também aumentou a quantidade de doadores de órgãos, que passaram de 997, em 2011, para 1.217, em 2012 (+22%).Também cresceram os transplantes de medula óssea (17%), rim (14%), córnea (13%) e fígado (13%).

O novo balanço, apresentado pelo ministro da Saúde, Alexandre Padilha, nesta quinta-feira, 27, em Brasília, marca o Dia Nacional de Doação de Órgãos e Tecidos. "Esse crescimento reforça o aumento do desejo de doação e confiança da população no Sistema Nacional de Transplantes. Essa combinação é fundamental para que a gente mantenha um crescimento sustentável da doação e reduza as filas de espera por órgãos", destacou.

Vale lembrar que Goiás figura entre os quatro Estados que oferecem transplante de pâncreas no Brasil. Segundo o levantamento do Sistema Nacional de Transplantes (SNT), apenas Goiás, São Paulo, Ceará e Paraná, apresentam hospitais credenciados para a realização do procedimento que beneficia pacientes renais crônicos em tratamento dialítico e que tenha diabetes tipo 1.

"Esse é o maior programa mundial de transplantes. A aposta do Ministério da Saúde é, através dessa estratégia, promover mudanças no SUS", afirmou o ministro. De acordo com dados do SNT do Ministério da Saúde, a cirurgia de córnea atingiu 7.777 cirurgias nos primeiros seis meses de 2012, contra 6.891 no mesmo período de 2011, representando aumento de 13%. Nesse período, alguns estados já eliminaram a lista de espera para esse tipo de transplante. São eles: Acre, Paraná, Espírito Santo, Rio Grande do Norte, Distrito Federal e São Paulo.

Ações
Em 2012 foram adotadas diversas medidas na área de transplantes no Brasil. Uma delas foi a parceria com o Facebook, com criação da funcionalidade que permite que o usuário da mídia no Brasil se declarar doador de órgãos. Somente no primeiro mês após o lançamento da parceria entre o Ministério da Saúde e o Facebook, mais de 80 mil pessoas se declararam doadoras. Lançada no dia 30 de julho, a funcionalidade permite que os usuários da rede social no Brasil – cerca de 40 milhões de pessoas – possam compartilhar esta decisão com amigos e parentes.

Para expressar no Facebook o desejo de ser um doador de órgãos, basta ir à Linha do Tempo e clicar em "Evento Cotidiano". Depois é preciso selecionar a opção saúde e bem-estar e clicar em doador de órgãos.

Outra ação importante ocorreu em julho deste ano, quando o Ministério da Saúde definiu que os hospitais habilitados para realização da cirurgia de transplante de rim podem usar o medicamento imunoglobulina em pacientes que apresentarem rejeição do órgão após a cirurgia. Esta iniciativa possibilita uma rápida recuperação, além da melhoria na qualidade de vida do paciente.

Para estimular a realização de mais transplantes no SUS, o Ministério da Saúde criou novos incentivos financeiros para hospitais que realizam cirurgias na rede pública. Com as novas regras, os hospitais que fazem quatro ou mais tipos de transplantes podem receber um incentivo de até 60%.

Para os hospitais que fazem três tipos de transplantes, o recurso será de 50% a mais do que é pago atualmente. Nos casos das unidades que fazem dois ou apenas um tipo de transplante, será pago 40% e 30% acima do valor, respectivamente. O impacto para 2012 é de R$ 217 milhões.

REDOMRE
O REDOME é hoje o 3º maior registro mundial de doadores voluntários de medula óssea. Atualmente, são mais de 2,9 milhões de doadores cadastrados – em 2000 eram 12 mil voluntários inscritos. O salto se deve em grande parte a campanhas publicitárias e ações de sensibilização do Ministério, estados e municípios.

(Portal do Ministério da Saúde)


NEW InAshton Fan-List Download:
WAITIN' (ACOUSTIC)
The Fall is here. Change is upon us, and with that we realized that it's been a while
since we've changed our fan-list download.
So today we're switching it up and giving you this new FREE download of
WAITIN' (ACOUSTIC) .
We think you'll really dig this version!
Just click on the button below to download.

ALSO happening in the 'IA' world...
As some of you know, we recently signed a record deal and released our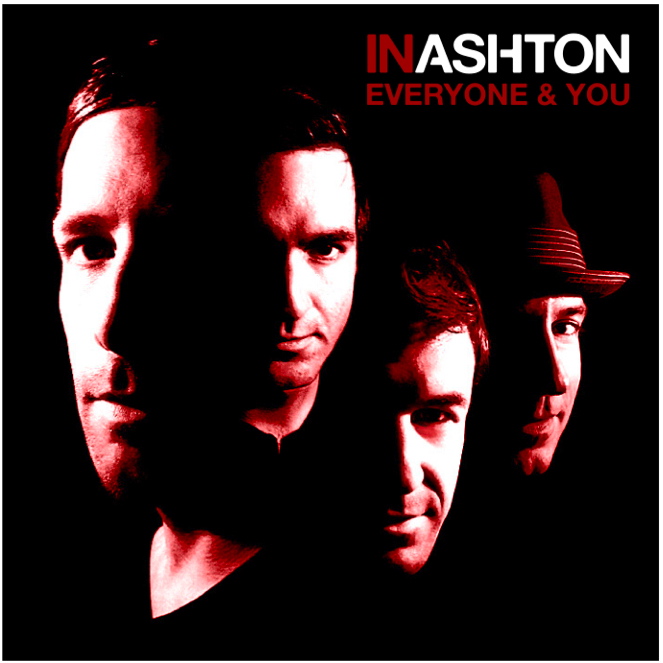 CLICK HERE
to check out this great review the album just received
from
Alternative Addiction.
If you haven't seen it yet,
press
PLAY
on the video below to check out the official video for the albums
first single:
DAYS AWAY
.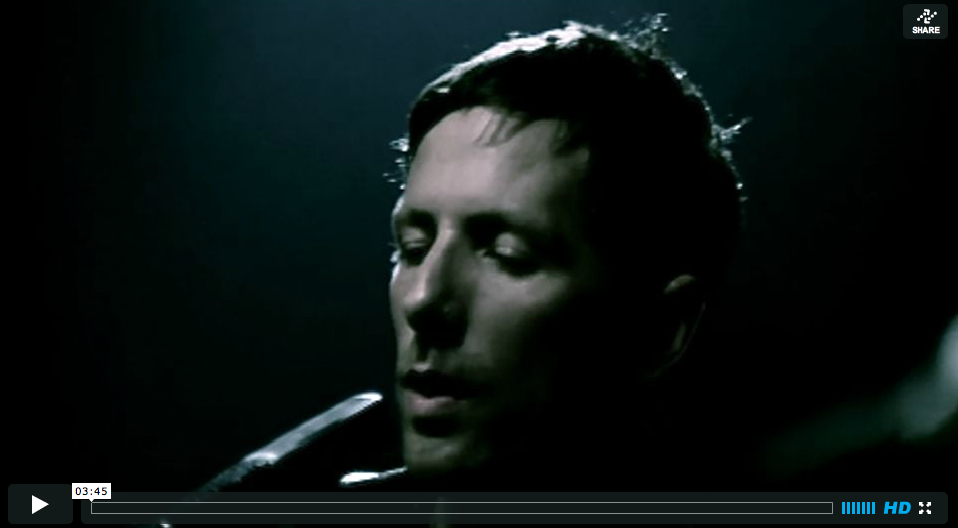 InAshton's LIVE Concerts...
CLICK HERE

to enjoy this great concert review of our last live show in NYC
If you're in
Atlanta
or
Boston
, we'll be rolling through your cities in the weeks ahead
and we'd love to see you at one of the shows!
SAT OCT 6th - Atlanta @ The Hard Rock Cafe
Located at:
215 Peachtree St. NE
Atlanta, GA 30303
FRI OCT 12th - Boston @ The Middle East
Lo
cated at:
472 Massachusetts Avenue Cambridge, MA 02139
... More dates and cities will be announced soon! - STAY TUNED!
- - - - - - - - - - - - - - - - - - - - - - - - - - - - - - - - - - - - - - - - - - - - - - - - - - -